Centennial College Helps Refugees with Displaced Persons Awareness Week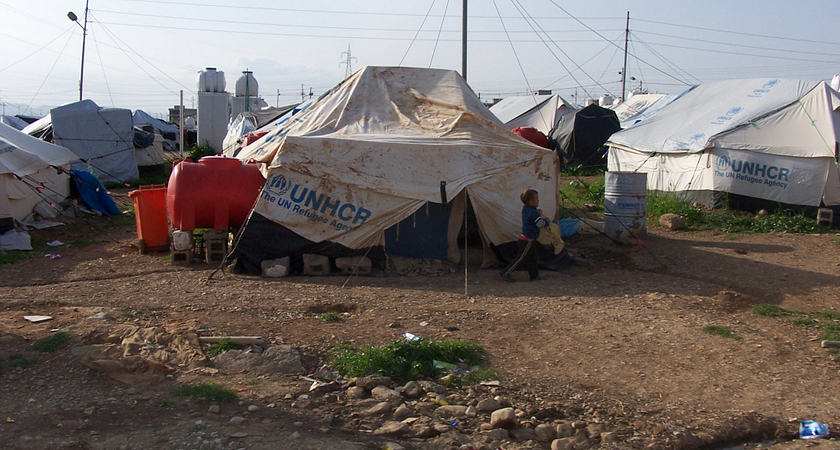 Centennial College has never shied away from tackling the difficult issues of our time, and the current situation involving refugees from Syria has drawn attention not just to their plight, but the plight of displaced persons worldwide. In response to the situation, Centennial College will be providing an opportunity for students to help refugees during Displaced Persons Awareness Week, happening January 18-21, across all campuses. It will feature a series of events where students can learn to lend a helping hand. To run these events, student volunteers will be needed. Aside from helping spread awareness and assistance, volunteering hours will count towards the Leadership Passport program. To volunteer, email gcei@centennialcollege.ca. Here are some of the exhibits and events that will be running during the week:
Stories of Migration
In addition to the histories of the First Peoples of this land, Canada and its inhabitants have many stories of migration. If you or your ancestors have a history of migration to Canada or across this land, you have a chance to tell your own story. Taking place across all campuses right now, and continuing into Displaced Persons Week, students and staff are invited to tell their stories on a special map, coloured to represent the different reasons for migration, such as employment, education, persecution, war, adventure and environmental disaster. Before the winter break, the board was at Progress Campus, and if you'd like the chance to tell your story, it'll be at our other campuses until Jan 21, present at each event. You can also share your story on Twitter using #CC4Change.
Addressing the Health Needs of Displaced People at Morningside
On Monday, January 18 at Morningside Campus from 10:30-11:30 AM, Andrea Bobadilla of Health For All will be giving a presentation focused on addressing the health needs of displaced people and raising awareness about the links between global migration, social justice and migrant health.
Organizations such as Migrante Canada, Toronto Friends of Refugees, Refugees Welcome Project, Romero House and more will have booths set up as part of an Information Fair in the Common area. Come check it out!
Express Yourself at the Story Arts Centre
The Story Arts Centre, Centennial's artistic hub, will host this special event Tuesday, January 19. Members of the Centennial community will be invited to reflect on the question "What does home mean to you?" and express their thoughts in images or words on a large canvas mural. Home can mean many things: It may be a place, a feeling, or particular people, it may be real or ideal. It may feel positive or negative, lasting or temporary, or change over time. Share your thoughts on the mural or on Twitter using #CC4Change, and be sure to tweet @CentennialGCEI! The Information Fair and Stories of Migration exhibit will continue in the Commons area.
Stories of Displacement: Share Your Thoughts at Ashtonbee
Read the personal stories of people who have experienced displacement and share your thoughts in this interactive art exhibit. Large silhouettes will be painted on canvas and displayed in the hallway between the library and security office with the stories of displaced people written on them. Members of the Centennial community will have the opportunity to share their reflections on the canvases. The Information Fair and Stories of Migration exhibit will also continue.
Soup 4 Syria and Conversations for Social Change at Progress
In partnership with the School of Hospitality, Tourism and Culinary Arts, students will prepare and serve soup from traditional Syrian and other recipes. Soup will be served at 10:30 AM and provided for free or optional donation.
The Conversations for Social Change panel discussion will begin at 11:00 AM. The topic of conversation will be "What is the role of Canada and Canadians in addressing issues of global displacement?" Featured speakers will include Gloria Nafziger, Refugee Coordinator, Amnesty International Canada; Audrey Macklin, Professor and Chair in Human Rights Law, University of Toronto; Tatianna Ferguson (Buttercup), Human Rights Advocate for LGBTQ people and people of colour; Joseph McQuabbie, Aboriginal Outreach Coordinator, Centennial College. You can share your thoughts on Twitter using #CC4Change. Be sure to tweet @CentennialGCEI!
Information Fairs
If you're interested in learning more about how you can help displaced people in the Toronto area, each of these events will also host an Information Fair, where students can learn about the various groups offering assistance. Participants will include Migrante Canada, Toronto Friends of Refugees, Refugees Welcome Project, Romero House, Amnesty International and UOSSM-Canada.
To connect with community organizations providing assistance to refugees and other displaced people, you can check out the following websites:
By Anthony Geremia