Giving children around the world a voice: Suzanne Kanso's journey through Children's Media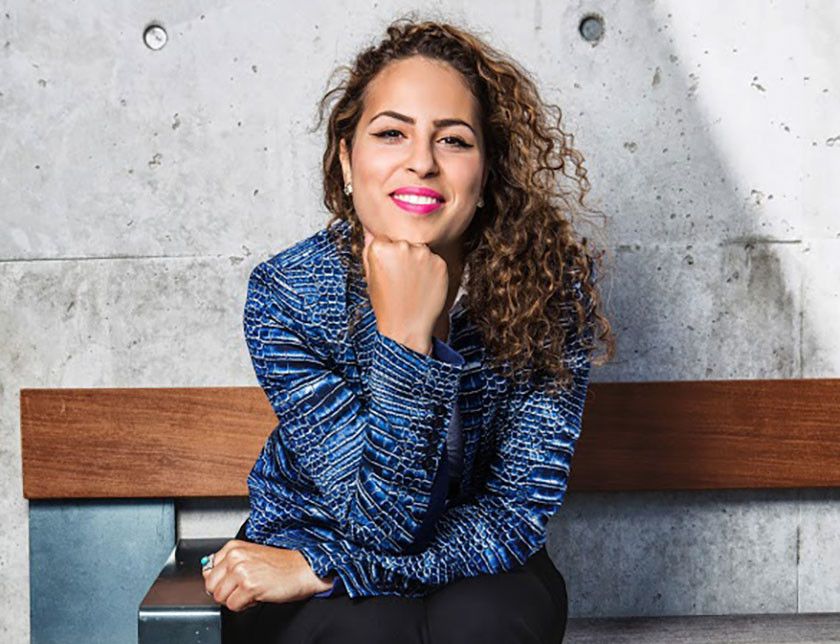 At Centennial College, we open doors for students, but it's them who step through and make the journey, and use the opportunities we give them to succeed. This was the case with Suzanne Kanso, a student in our Children's Media postgraduate program. The College gave her an outlet for her desire to make documentaries, and her desire to give children a voice. Her time with the college would also take her to Germany, to the Prix Jeunesse – an International Children's Media Festival, where she'd network her way into success, and lead to her creating her own children's media. Here's her story.
Coming to Centennial
After finishing a university undergrad in Communications and Media, Suzanne decided to pack her bags and travel to Mexico, to teach English. While there, her career came into focus.
"I realized that I love kids, and I have such a unique connection with them," she says. "Being in Mexico refocused my direction; I gained more value towards education, because I realized how much of a privilege it is, and here in North America we take it for granted, because we have free access to it."
Searching for programs to help her educate children, she would take Children's Media at Centennial College, thanks to the internship and volunteer opportunities the program offered.
"When I met with the coordinator of the program, she told me there were internship opportunities, which was a crucial factor," she explains. "They also told me there's a possibility of going to Germany, and when I heard it, I was extremely excited, because those doors are the gateway to the future."
Travelling abroad
"In the Children's Media program, I saw many opportunities to grow, and the Prix Jeunesse, which is a children's festival for creating media content for children, was one of them," Suzanne explains. "Content can be in a form of a documentary, film or TV series made for kids, like Sesame Street and Teletubbies." Suzanne was selected to be one of Centennial's ambassadors in 2014, and this year she returns as an internationally published author.
"I was a core organizing member of the Canadian Youth Jury for Prix Jeunesse 2014, which involved the screening of documentaries and shows from all throughout the world to be presented at the Prix Jeunesse in Germany," she continues. "It was an exhilarating experience, because there was just so much knowledge being thrown at you from the children's analysis and reflection of the content showcased."
"When my colleague and I returned from Germany, the memorable experience reminded us of why we were a part of this program," she says. "An opportunity like this is just so rare, that it thrusts you into the world with the passion and challenge to create unique content. It's all about the connections that you make, and had Centennial not provided those opportunities, my journey would not have been the same."
Making connections
"Fast forward one year since my internship, and the documentary Listen to Me, that I collaborated and worked on very closely was produced" Suzanne says.
"Since my Centennial ambassadorial in 2014, the head organizer of Prix Jeunesse reached out to me to work on a project with the theme 'What Shapes Me' for the 2016 Prix Jeunesse. My focus project for Canada was "What does it mean for a girl to wear a hijab," she explains.  "So for that, I conducted an explorative research project that was composed of interviewing six Canadian Muslim children, and cross examined the results with scholarly perspective and my personal reflection."
"This became my first published literary article, which is absolutely overwhelming and rewarding at the same time. Now that I reflect back on it, had Centennial not opened this door for me, I would not be where I am today, so that's why I feel very proud to be a Centennial grad, and why I want to pay it forward. It's what you give into the world that you receive back." She did this by making sure another student was able to go to Prix Jeunesse this year.
Looking to the future
"I feel very proud, because at 24, I was able to do something with my life, and feel a sense of accomplishment," Suzanne says. "Centennial provided that for me." Suzanne works at the college now, and creates children's media content in her spare time.
"I have one theme-specific documentary that I am aiming on working towards," she says. "Today, I have contacts in South Africa that I want to collaborate with, as well as contacts in Ethiopia and New York, so that's huge." She chalks that success up to the attention and opportunities Centennial College gave her.
"At Centennial, I really felt like an individual, that my professors cared about me," she says. "They were really looking after us as students, as people, as human beings."
"I love children, I love media, I want to tell the story from their eyes," she says. "Whatever story they want to share, I want to be a tool for kids to tell their stories."
By Anthony Geremia