What Pokemon GO's success means for your future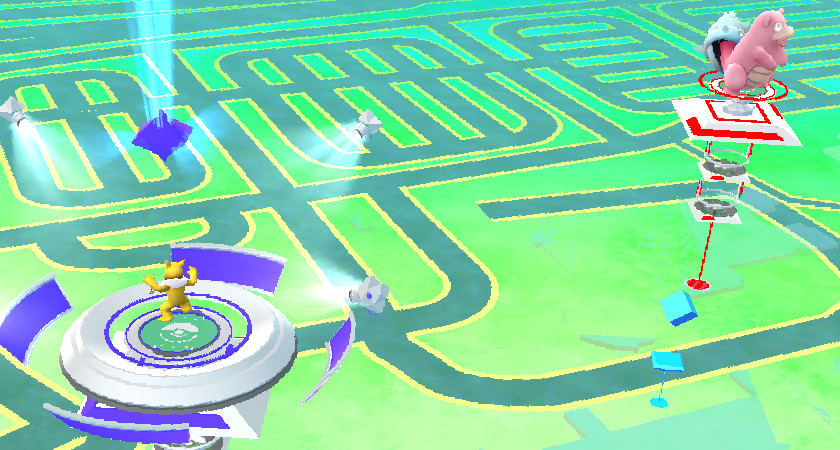 If you follow the video game industry, you know that Nintendo refused to enter the mobile app market for years. However, that all changed in 2016, first, when it launched Miitomo, a social networking app, and then with the release of Pokemon GO. The hot new mobile app wasn't even out in Canada yet, but a lot of Canadians were already playing. If you're still figuring out how Canadians got the app early, have a look at how Canadians are playing Pokemon GO. Pokemon GO is officially out in Canada now and if you've downloaded the app, try to take over the two gyms at Centennial College's Progress Campus.
A quick note on safety: If you're using the app, don't visit a location that you wouldn't feel safe going to normally, be sure to stay aware of your surrounding, especially when crossing the road, and keep an eye on your personal belongings while playing.
Even Nintendo knew that mobile apps were the wave of the future, and it's brought them massive success, adding nearly $11 billion to the company's value. This success affects your future, if you're a student looking for a tech career, since mobile app development the wave of the future for you, too.
How to create a Pokemon GO of your own
You don't need to be a major corporation to come up with a good mobile app. Remember Flappy Bird? It was developed by one person, Dong Nguyen of Vietnam. In Centennial College's Mobile Applications Development program, you'll learn the skills needed to become that developer. It goes without saying that apps don't just have to be for games, either. Business, health care, social networks, and more all make use of mobile apps, making services and information arrive at your fingertips with a few small clicks.
Centennial's Mobile App Development is a one-year Graduate Certificate program, designed for students who already have a post-secondary background in software. Pokemon GO is available for both Android and IOs devices, and you'll learn how to program for both, acquiring the skills you need to enter the fast-growing mobile app development market, including web and enterprise technologies, user interface (UI), user experience (UX) and emerging technologies. The program is taught at our Progress Campus, where you can make use of the latest technology, taught by knowledgeable faculty with relevant business experience. Best of all, you'll get to put together an app of your choice as part of a capstone project, in whatever area you can imagine.
Mobile gaming is the wave of the future, and by learning how to develop mobile apps, you'll get a career aimed at the future. Who knows? Maybe a few years from now, everyone will be playing something you develop.
By Anthony Geremia