Four kinds of art, and how to turn them into a career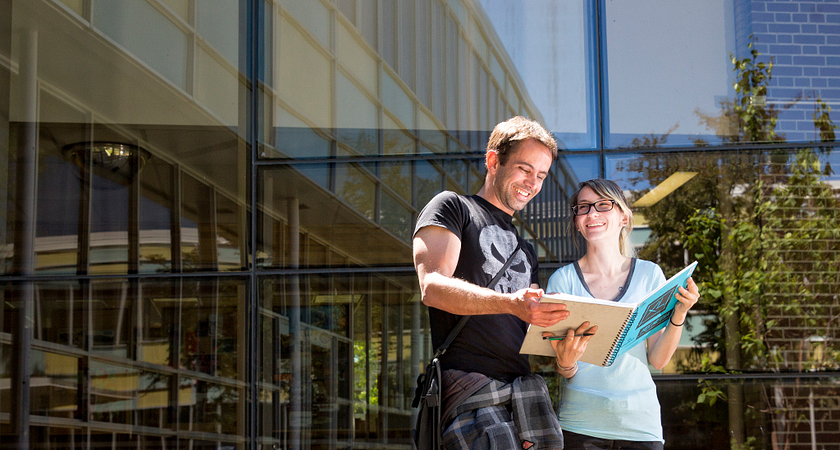 Have an artistic ability? Maybe you can draw, or sing, or write. What do you want to do with your future? Career-minded artists may worry about that future, thinking that they have to get a career outside of their area of specialization. Well, if you're artistically-minded, you don't have to be a starving artist. At Centennial College, we'll help you develop your talent, then show you how to turn that talent into a career. Our School of Communications, Media, Arts and Design teaches this at our Story Arts Centre, located just next to the Danforth, close to the artistic hub of the Greater Toronto Area. Here are five examples of the kind of artistic talents we can hone
1. Visual art
The oldest form of art, of course, is drawing. We can help you develop your skills with visual art in our Fine Arts Studio program, or you can specifically focus on drawing in our Fundamentals of Life Drawing program. The biggest asset of these programs is the real practice you get creating art in our facilities, along with the focus on developing a portfolio of your talent to show off. If you want examples of what our visual arts students can produce, they can be seen hanging all around campus.
2. Writing
If you'd rather write the 1,000 words than take the picture, we can help you make a career out of your writing. On the fictional side, Advanced Television and Film - Script to Screen can show you how to create content for a visual medium. On the non-fiction side, there's Communications - Professional Writing, teaching you how to write official documents for business, Writing for the Web, teaching you how to apply your writing to the online world, Journalism and Sports Journalism, teaching you how to use your talents to report on the events of the world, and Publishing: Book, Magazine and Electronic, for when you want to learn the business side of words. Writing by our students can be seen in publications like On the Danforth and the Toronto Observer Online.
3. Music
At the Story Arts Centre, you can learn to be either a creator or producer. Develop your talent with the Music Industry Arts and Performance Program, or learn the technical side of music production with our Recording Arts Certificate, and a few different Digital Recording programs.
4. Digital Art
It's the wave of the future after all. If interactive media is your jam, take part in our Game – Art, and learn the tools of the trade firsthand in our digital labs. On the more artistic side, you can also take Animation - 3D, Digital Visual Effects, or Graphic Design. For specific skills, we offer courses on specific programs, like Adobe Illustrator and InDesign.
If you've got the talent, we can help you hone it, and make a career out of it. This is just a sampling of what we have to offer to turn your artistic talents into a career.
By Anthony Geremia