Seven reasons to enrol in Part-time Learning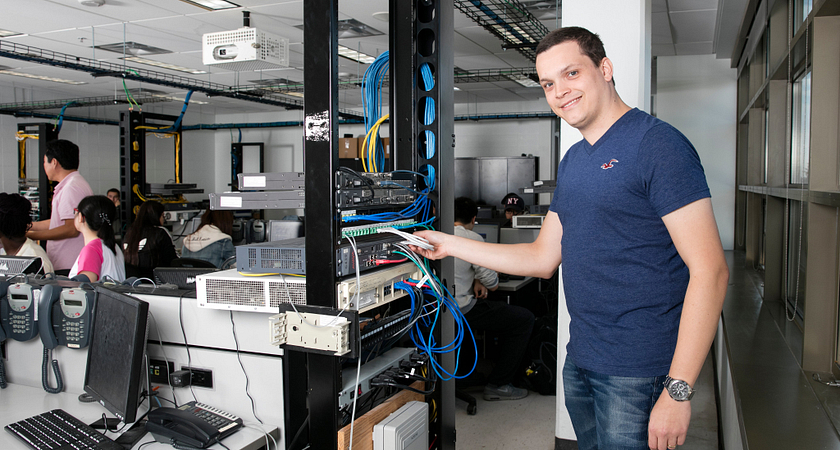 Everyone has the right to an education, and learning is a journey that takes a lifetime. Centennial College's students come from different walks of life, and aren't just teenaged high school graduates. It's a changing economy, and Centennial College's Part-time Learning programs exist for a different type of student. Here's how you know if you're one of these students:
1. You work, or have other life responsibilities
The most common reason for taking Part-time Learning is simply that you also work. Maybe you don't want to take the financial hit that comes with taking time off or quitting your job, or maybe you can't afford it. It doesn't have to be work that's keeping you away, either. You could also have family to take care of. Either way, we offer Part-time Learning that fits your life, including evening and weekend classes.
2. You can't make it to school
Maybe you can't actually make it to campus. It could be the commute, or time, or the location, or even a disability on your end. Luckily, you don't literally go back to school to go back to school. If coming into class is a problem, there's Distance Learning, where you can stay home, and have an academic workload you can shift around as necessary. Online learning is led by a professional instructor, the same as an in-school class. You can access this online classroom 24-7, and access course materials and assignments when you have the time. There's even correspondence or print-based courses if you need to take your education offline.
3. The job hunt demands new skills
It's a tough job market out there, and if you've been having trouble finding employment (or employment that's better than part-time) after graduation, it doesn't mean your education was inadequate, or that there's something wrong with you. However, you need to stand out. A focused, specific Part-time Learning program can be used to give you specific job skills, letting you stand out from that crowd of job seekers. On top of that, if getting your career going is taking awhile, you'll want to avoid a "resumé gap," where it appears as though you've been doing nothing for too long, and a year or so of schooling is a good way to avoid that.
4. You want to keep your job secure
Let's say you already have a good career. An advantage of Part-time Learning is that it's current, and can be used to ensure that your knowledge of software, technology and best practices in your career field is up to date. If you're working in a career that's rapidly changing, it pays to keep your knowledge fresh, particularly if it's in a sector with high turnover. Making yourself valuable thanks to your knowledge can give your career insurance.
5. You want to climb the career ladder
Want to advance your career? Feel like you've hit a wall at your current job? Getting a certificate or accreditation can give you an edge over the competition. Employees that seek Part-time Learning are seen as being advancement-minded. If you want to climb the corporate ladder, getting new skills and new credit in the form of completing further education is a surefire way to advance your standing within a company. Furthermore, employees getting educated can find that their employer supports the venture, because it helps them, too. Your job benefits from your new skills, and any organization that wants to keep up in a rapidly-changing business world wants a workforce that's well-trained.
6. You want to change careers
On a similar note, If you don't like the job you're in, and want a new one, Part-time Learning can make that possible, too, particularly if you set out to learn skills that are cross-compatible across a few different careers. Since you don't have to quit your job, changing careers doesn't become the stressful leap it would otherwise be.
7. You want to enhance yourself
Education doesn't have to just be about career enhancement. You can use it to pick up life skills for their own sake. Learning can be a fun process, and you can continue your education solely for personal fulfillment. At Centennial College, Part-time Learning courses like French, Spanish, Auto Mechanics, Motorcycle Riding, Professional Writing, and others can be taken by anyone looking to pick up a life-enhancing talent or ability in their spare time. And with weekend and night classes, and Distance Learning, there's plenty of options available for a busy professional who has to juggle the rest of their life on top of this education.
Centennial College's Part-time Learning programs give you the chance to upgrade your job or life skills with flexible, practical programs. Whether in the classroom or through Distance Learning, you're be connected to professionals with real-world experience, ready to pass their benefits on to you. It's never to late to learn, and the school is flexible enough to teach you on your own terms. Have a look at the programs, and let them guide you through the next step of your lifelong learning experience.
By Anthony Geremia