How to know you're ready to become a Developmental Service Worker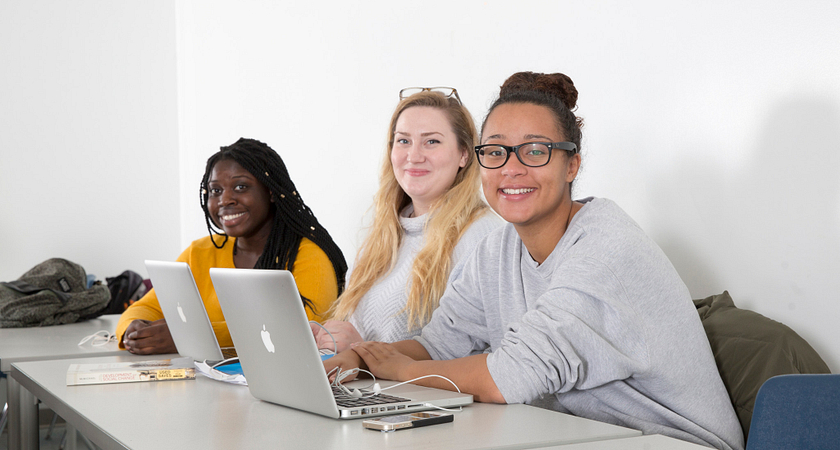 Every student at Centennial College aspires to having a rewarding career, and the college works to prepare them for those careers. Some students want a career helping others, and for those students, becoming a developmental service worker offers them such an opportunity. It's a kind of social work focused on helping people with developmental disabilities become autonomous and independent, acquire work, and become contributing members of society. Our Developmental Services Worker program gives students the skills needed to enter the career, as well as career connections through fieldwork and placements.
It's a rewarding career, but a tough one. Sites like socialworker.com and Chron have written about what you need to succeed in the field of social work. Here's some of the highlights. Have a look, and see if it's a profession that suits you
1. You're organized and flexible
Organization means more than just handling paperwork (though you'll need to do that, too). It means having your life in order, because social work can be chaotic by nature, and you'll need to be flexible to adapt to it. Odd hours and on-call duty come with the territory, but also, the nature of the situation you're in can change quickly. You have to be able to roll with whatever happens to the people you're taking care of, and be ready to face unexpected challenges with courage and patience, especially when issues don't change immediately, or your patients aren't able to communicate their needs with you.
2. You're resilient and driven
As a developmental services worker, you'll see your fair share of difficult cases, and they'll test the strength of your emotions. You need to be the sort of person who can sympathize, but also be able to keep enough detachment from these problems. That's why it's also important that you be driven and motivated to do good, take pride in both small and large accomplishments, and take time for yourself. Passion drives this career, and you have to have passion for your cause.
3. You have empathy and ethics
Needless to say, this career is all about empathy for others, and that's the reason why you should go into it. Communication comes with this, in that you have to be a good listener and be able to read between the lines, particularly if your patients have problems communicating. In addition, you need strongly-defined ethics, because you could find yourself in situations that require careful moral and legal judgement.
4. You have the and knowledge
Obviously, you need to know what you're doing. That's where Centennial College comes in. We're a college that's supportive and accommodating to people with disabilities, and this filters into our education. Teachers work to give students the abilities they need in small, tight-knit classes, and there's an emphasis on getting students out of the classroom and connected with industry professionals to find out what it's really like in a developmental service worker's world, and to begin networking their way into a career.
By Anthony Geremia