How Centennial College can help you out during Mental Health Week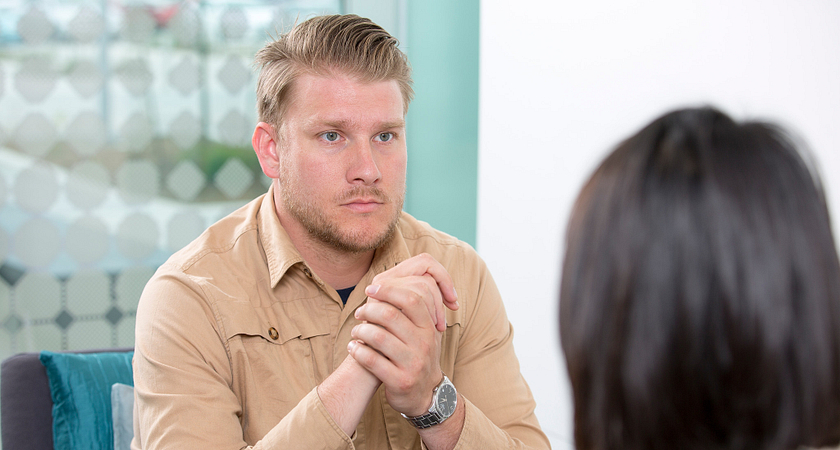 It's Mental Health Week in Canada, and Centennial College is taking part with the "Let's Get Loud" campaign, which includes lighting buildings and landmarks in green to spread awareness. At Progress Campus, we'll be lighting up our Progress Campus Bridge and exterior of L-Block.
It's also a perfect time to shine a light on the resources available to you at Centennial College to help with. College can be a complicated time, with a lot of things to keep track of, including classes, living expenses, your health, social life and money. Challenges come with life, so the least we can do is make sure you don't have to face those problems alone. That's where the "community" in "community college" comes from. Here's a look at some of the resources Centennial has to help you navigate college in a way that leaves you mentally and physically healthy.
The Counselling Centre for personal help
Everyone feels pressure from time to time, be it from stress, personal problems or something else. No matter what it is, you can always come into the Counselling Centre to talk about it. It's free, confidential and culturally sensitive. And if they can't get you the help you need, they can refer you to the resources you need. Again, booking an appointment cost nothing, and is held in confidence, so if you're having issues, there's really no reason not to try it.
Our gym and spa for physical health
Working out is an excellent way to help your mind, along with your body, especially considering the endorphins it releases. Our Progress, Morningside and Story Arts Centre campuses all have gyms attached, and you can attend them for free, even if it's just to go for a run on the treadmill while listening to some tunes. But there's more to our athletic facilities than just weights and treadmills. You can also join one of our varsity sports teams, take a class, or use our spa, massage therapy and personal training services. And speaking of joining a team…
Our college community for social development
In a recent profile of international graduate Bhavika Masand, she identified the connections that she made in the college community as being a major source of help when times were hard. People are the best support system you can have, and taking part in community events at college is a good way to help yourself.
Take a look at what your local branch of the CCSAI is doing. The simplest way is to just walk into their office and ask, since their entire purpose is to be friendly, accessible and sociable. Centennial's CCSAI even has a website with a convenient list of clubs and organizations. Similarly, you can monitor our social media feeds on Facebook and Twitter for info on upcoming events.
And if you're having a problem with the community, that's what the Student Relations Office is for. It offers formal and informal support for students experiencing any kind of conflict at the college, be it academic or social.
We'll work to make your career journey as smooth as possible. Whatever help you need, you can come to us. Really, this barely scratches the surface of what's available to a student in need of assistance. You'd be surprised at what your school can do for you if you look for resources. Start with Student Life and have a good look at what's being offered, and remember that you're part of a community, and a community takes care of its own.
For more information, visit Canadian Mental Health Association Mental Health Week.
By Anthony Geremia