Become an award-winning master of your trade with Centennial College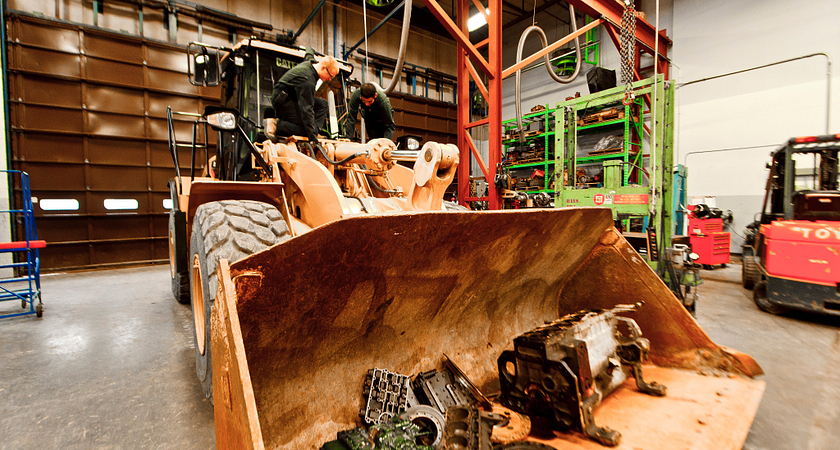 Becoming a tradesperson means you have in-depth knowledge of something everyone needs, but few people can figure out. As the face of education and employment changes, it becomes clear that trades being some sort of lower form of education is completely false. As a tradesperson, you learn a specialized set of skills, and get well-paid for them, whether it's fixing cars, wiring a fridge, or something else.
At Centennial College, students gain the practical skills they need to pursue their careers in the trades, and we can prove that, thanks to our students showing their skills off at the Ontario Technological Skills Competition. The competition was held May 2-4 at RIM Park in Waterloo. Thirty-Two Centennial students made the journey, representing trades taught at the School of Engineering Technology and Applied Sciences, the School of Transportation and the School of Hospitality, Tourism and Culinary Arts. Each of the contests tested student technical knowledge, and included a theoretical component, practical aspect, and even a job interview. Out of the 16 competitions, Centennial College students walked away with 10 medals. Here's who won, what they won for, and the Centennial College program you can take to become like the winners.  
James Mosco won a gold medal for Aircraft Maintenance. He had to demonstrate the knowledge and skills needed to maintain and troubleshoot aircraft, their engines and systems.
Colin Bailey and Juan Suarez-Melo won gold and silver medals for Auto Collision Repair (Auto Body Repair Techniques). They were judged on their abilities to repair auto bodies, weld, measure and prepare vehicle structures.
Seaton Crawford and Raha Bassidj won gold and silver medals for Auto Service Technology, where they were tasked with real-life car repair situations. They were assigned an engine, and have to assess its brakes, steering, suspension, body functions and vehicle performance, among other things.
Mason Norlock and Mathew Watts won silver and bronze medals for Auto Painting. They were assessed on their automotive painting techniques, including dent repair, priming and refinishing.
Armen Shirinian won a bronze medal for Automation and Control (Automation and Robotics), and had to wire motor controls and develop a programmable logic controller program to operate devices and equipment.
Rene Klein Horsman won a bronze medal for Electronics (Electronics Engineering Technology), after having to interpret schematic diagrams, identify electrical components, and construct and troubleshoot circuits.
Anthony Mastronardi won a bronze medal for Heavy Equipment Service (Heavy Duty Equipment). He was assessed on his abilities to inspect, repair and adjust heavy-duty components.
The competition is hosted by Skills Ontario, a non profit organization dedicated to the promotion and advancement of careers in skilled trades. This is just one of their many initiatives designed to get students into trades. Students visiting the competition also got to see the Career Exploration Showcase, featuring interactive booths designed to show off skilled trades careers, giving an opportunity for students to research the many trades opportunities. There was also a Young Woman's Conference, held to introduce women in grades 9-12 to skills careers, and a First Nations, Metis and Inuit (FNMI) Conference geared to provide mentorship and information towards those groups when entering the trades.
The winners will now move on to a Canada-wide competition, the Skills National Competition, happening June 5-8 in New Brunswick. After that, they could even reach the international stage, and qualify for the WorldSkills competition, in October 2017 in Abu Dhabi.
By Anthony Geremia