Four ways to get the most out of your summer classes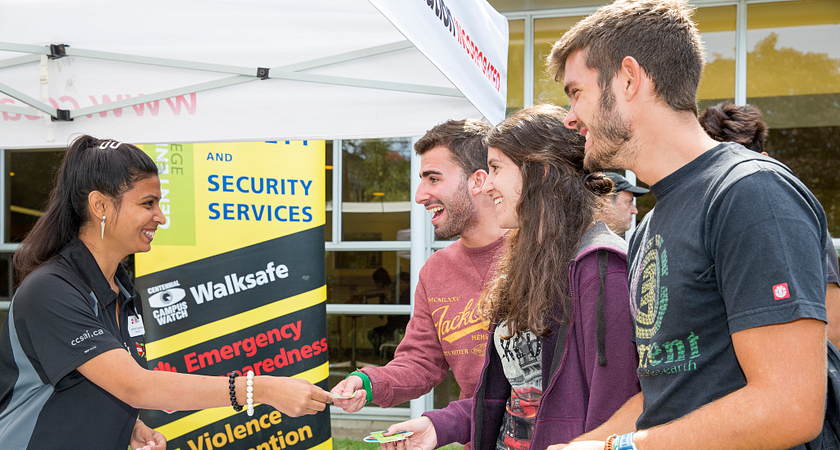 It's warming up outside, the sun is out, and the summer is about to begin. You've got a little bit of time left to apply for summer classes, as we're still letting summer students apply up to today. If you haven't thought about it, now's the time. If you're not against the idea of taking more school, you'll find that summer college classes are an excellent way to advance your career and education, in an environment that gives you both time and access to resources. If you're already joining us this summer, or planning to, here's how to take advantage of the unique opportunities you can only get in summer classes.
1. Use your free time to build your career a bit
Chances are that your class schedule in summer school is a bit more open than fall or winter classes. This extra time can benefit your education and your wellbeing. On a personal level, you still have time to relax and decompress, while on a professional level, you can start to develop your career.
Research the job you want, even if you aren't planning on applying for a specific job. Take a look at the companies you want to work for, and the positions you want to have with them. Figure out what their corporate culture is, and how you'd apply to them. You can even set up an informational interview, where you invite someone from the company out for coffee, and ask them about their job, how they got it, what their work day is like, what skills they use, and other useful information.
Similarly, develop your resumé and online footprint a bit. If you haven't written a resume, now's an excellent time to do it, and if you wrote one already, now's the perfect time to touch it up. But there's more you can fix up than just that. You can also make a LinkedIn profile if you don't have one already, or fix up the one you do have. Now's also the perfect time to start creating an online portfolio by finding a free web host, and posting your skills, qualifications and work online.
2. Get to know everyone
Since summer programs are about compressed, focused learning, you'll be spending time in smaller classes, on a less busy campus, which serves as both a social and professional advantage. You'll get more time to know your professor and your classmates. If you're taking a challenging program, this setting can make it easier to succeed.
When I was in summer school, I formed a private Facebook group along with my small class of about 30 peers. We used it to keep ourselves organized, and keep on top of assignments. An important element of career success is networking, and the students in your program can form the beginnings of that network, since you're all looking to become professionals. So, the social investment can pay off in the long run.
Being confident and resilient is the key while job hunting later on, and you can draw that support from your role models and friends. You're not alone in your attempts to develop your career, and going to the friends and peers around you for support can keep you focused and motivated.
3. Use the facilities
Another advantage of your smaller classes and emptier school is your unfettered access to Centennial College's career and personal resources. As mentioned above, every subject you take comes with more one-on-one time with your instructors, and more group time with your classmates to study, and make those connections that will help you network when school is over. Outside of the classroom, though, you will have time to do things like access the career centre and map your educational and career path, as well as research how your life will go after graduation. Remember when I talked about developing your resume, online profile, and researching companies you'd like to work at? Summer is the perfect time to go to the Career Centre, and get help with that.
4. Enjoy the sunshine
Really want to make the most of your education? Take it outside. When the weather is warm and the sun is out, being at school is just a little bit nicer. There are good natural spaces at all of our campuses, and between classes, studying and work will go better when you can participate in it outside. The whole environment is a bit more relaxed and casual, and sunshine is good for you. Put simply, it's nicer to take classes when the weather is warm and the sun is out.
Time's running short to apply for summer classes at Centennial College, so if you want to sign up, have a look at our admissions page, and get the jump on your education and your career while the weather's warm!
By Anthony Geremia