Keep the momentum going: Six ways a student can get the most out of their summer vacation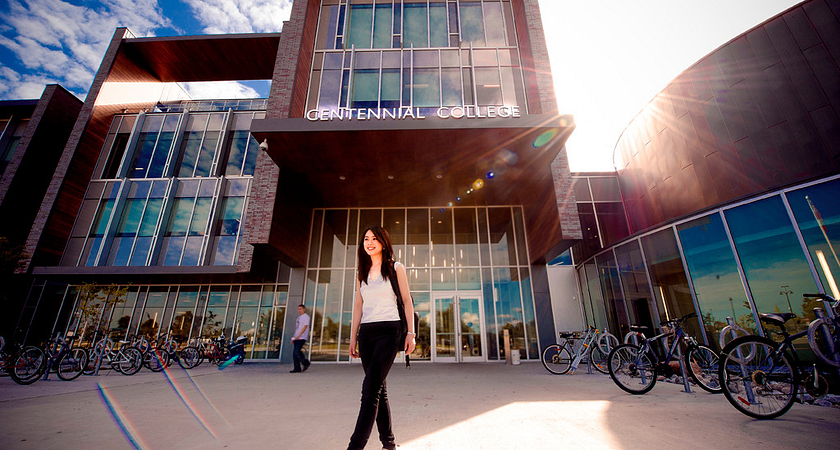 It's the summer semester at Centennial College, and while some students are taking classes, many others are off until September. If you have this time off, you're probably looking forward to relaxing, but be warned: There are more things that need doing during the summer than simply relaxing. You're at college to develop your career, and the summer is the perfect time to keep the momentum from college going. The good news is that you'll still have time to relax, and it's a part of what you need to be doing. Here's the rest of the details.
Look at where you came from to find out where you're going
In the journalism and business worlds, there's something called a "post-mortem." It's a meeting held after the end of a project where the team figures out what worked, what didn't and what they can learn for next time. If you've done your year of school, it's the perfect time for you to do one yourself. Be honest, and take a look at your schoolwork and your life. What worked and what didn't? What do you wish you'd done differently? Now's the time to look back, and make a plan for next year. While we're on that subject…
Get all your dates in order for next year
I know it's probably not something you want to think about right now, but believe me, the next few months will fly by. There's a lot you need to remember for September, like when you need to register for next year's classes (here is Centennial College's schedule) and what you have to do. If you have electives you have to pick, figure out which ones you're going to take. If you do it all now and write it down, you won't have to worry about it at the end of August, and won't be scrambling the day before classes begin. 
Re-organize your life 
When a semester is winding down and you turn in your final projects and exams, your life may go into a bit of a slide. Sometimes it takes the form of a messy living space full of papers and laundry, other times it takes the form of yourself needing a clean-up. Now that school's out, you can put it all back together again, deal with the mess, get some clean (and new) clothes, get your hair cut, and make yourself as fresh as possible. You really only need one good weekend of cleaning to get your living space in order again, while getting some new clothes and getting healthy, be it through the gym or eating better, can be fun and leave you feeling like a new person. Take some time to renew yourself, and you'll be ready for when you come back in September. 
Get some cash and experience
This is a tough one to accept, but it's a good career and financial strategy. A summer job is a chance to put some extra money in your pocket while you have the time. Even if you don't have debts to pay, at the very least, having spare cash for next year is a good idea. If you haven't already looked into a bit of summer work, now's the perfect time to catch something for June to August.  Aside from the money, summer employment will give you job skills, business experience and something to put on your resume. You'll learn life lessons by giving you some relevant work experience. Speaking of that…
Research where you'd like to work and make a resume
School will end eventually, and you'll want a career when it's over. It's a bit early to shoot out resumes, but it's the perfect time to look at the career you want and do some research. What's an average workday like? What skills are you going to need? Doing research now means that when you go back in September, you'll know what to pay attention to in school. This also comes in handy while you build a resume. Even if you already have one for part-time work, a proper professional resume is something else, and summer is a good time to put one together. That way, when September rolls around, you can show it to the experts at the Centennial College Career Centre. Having a hard time figuring out what to write about? When you go back to school, you'll know that you need to find opportunities to fill that resume up.
Go ahead and take some time off, though
Doing so is good for your mind and for giving yourself a little mental break. Stress-busting is important for both your mind and body, and you need a bit of time where you can stop worrying. I recommend a good book, especially since you can now read something that isn't for a class. A television show or video game will do just fine, too. You'll appreciate the time off before hitting class again.