Hit the Road with Taxi Driver Training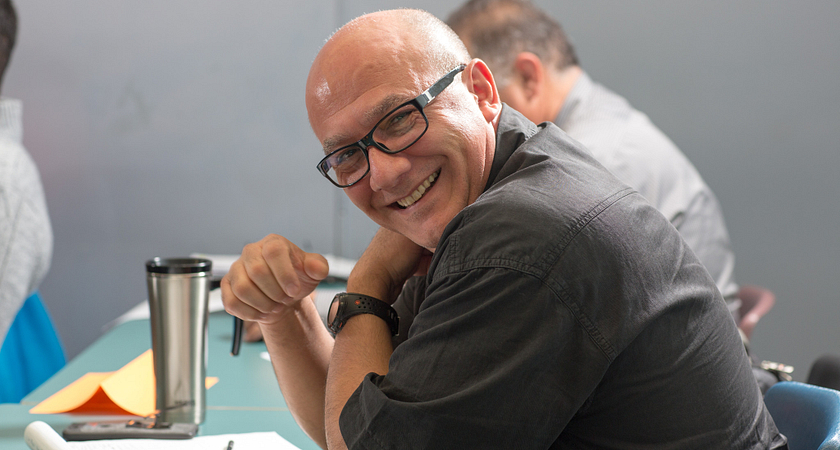 In an era where anyone can get a license to drive a taxi, there's a need for good, well-trained Toronto taxi drivers, which is where Centennial College comes in. You may have already heard about it in the news, but we've created a Taxi Driver Training for new Taxi drivers. It's in cooperation with Beck Taxi's fleet and taxi operators, so what we're teaching is industry-approved, giving you a guarantee of quality and service. All you need is a Vehicle-for-Hire License issued by the City of Toronto. If you're looking to get into the taxi industry, we can help you take the final step. The training's already gotten started, and we have had over 400 graduates to date. Here's how it works, and what makes it different.
Quick, effective training
Taxi Driver Training takes place at Ashtonbee Campus, Ontario's largest transportation training hub, located in Scarborough. It's a short course, designed to get you on the road quickly, lasting only 25 hours in total, spread over one week. The quick, intensive training prepares people with driver-for-hire licenses to have a successful taxi-driving career through teaching five major topics: Customer service, cultural sensitivity, knowledge of the Greater Toronto Area, taxi technology and in-car Defensive Driver Training. It's fast, easy, and will have you driving in no time.
Focus on the Customer, Make More Cash
One of the key components of the training is the importance of customer service in the taxi industry, and how it's key to business success. When it's not teaching you about the major landmarks and routes in the GTA, and giving you defensive driving tips, Taxi Driver Training focuses squarely on interacting with the people you're driving around. You learn the challenges to providing customer service in a diverse environment, including recognizing and dealing with disabilities, and learning a bit about Canadian culture.
As for practical road experience, the training also includes six hours of in-car driver training, provided by Canadian Pro Drivers, to impart defensive driving techniques.
Student Success
Taxi Driver Training is a new offering, but graduates are already finding success.
"I'm making more money, because I have higher-quality customer service," says Sayed Mahboobi. He's one of the program's first graduates, a taxi driver who took the program to enhance his skills, finding success afterwards with the increased money he was making.
"I enjoyed joining with Centennial College," Sayed says. "I learned about business, safety and customer service. I passed the program and I was very happy."
"Patrick Smith, a teacher of Centennial's classes, gets respect from me," Sayed mentions, discussing how he helped him learn superior customer service. "Customers would ask me how business was, and I'd say not good, and it made them feel bad. Now I say it's excellent, and they tip more," he says.
"Every taxi driver should take this class," Sayed says, "because it teaches you good business. I know it's helped me."
How to get started
To get started in the training, you'll take the Taxi Driver Assessment Test, available Thursday and Friday evenings. To register for your Assessment Test, call 416-289-5300, or 416-289-5207 and press 8. It's the first step to hitting the streets in your taxi, and getting the people of Toronto moving!
By Anthony Geremia