Grow your career in accounting with the Advanced Certificate in Accounting and Finance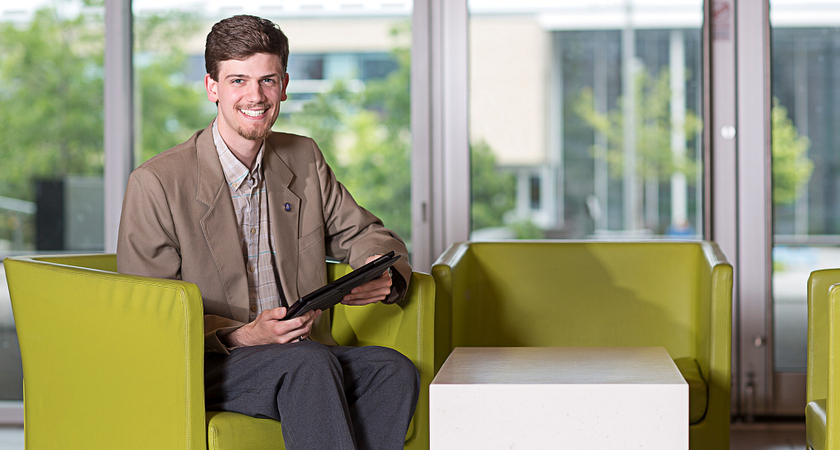 Some people may wonder why you would need to go through the process of earning additional accounting credentials, especially when you have already completed a two or three-year Centennial College Accounting diploma, to enter the workforce.
The truth is, more and better jobs will open up to you if you earn additional certifications and credentials. It'll put you above the crowd by saying that you have recognition from Chartered Professional Accountants (CPA) Canada, the central organization for accounting in the country, and will demonstrate your commitment to lifelong learning. Centennial College now makes it easier, by providing a pathway to achieving an Advanced Certificate in Accounting and Finance (ACAF) CPA Canada's recognized accounting credential. ACAF is a unique next-generation certificate for individuals aspiring to elevate their accounting and finance skills.
This new suite of courses will be offered in January 2018 and will give you the applied accounting and finance skills you need to stand out in the field.
How it works
To obtain the ACAF credential, you must complete the following:
Successfully complete accounting courses at the entry level (prerequisites), technical level and applied level of learning.
Successfully complete the ACAF National Knowledge Exam with CPA.
The great news is that the Centennial College Accounting Diplomas will satisfy many of the entry level (prerequisites) and technical course requirements, meaning there's a potential for direct entry route to the ACAF Applied Suite of courses or a quicker route to the ACAF credential.
Why you want to take part
There's a focus on accounting professionals, additional credentials, career progression, commitment to lifelong learning and affordability - And if you register early, you can even get your ACAF exam fee paid for through the college, saving you even more cash.
It's in partnership with the CPA - The ACAF will provide the job-ready skills that employers across the country value within the accounting and finance functions of their businesses.
We'll get you there faster – Your previous accounting studies are mapped to the entry and prerequisite course requirements, and we offer courses to help you meet these requirements. The ACAF applied suite of courses will be delivered in a compressed offering, which means you will the option of completing five courses in four months.
For more information, contact Nadia Kangal at Nkangal@centennialcollege.ca.