#CentennialTips on your Mental Checklist for Online Learning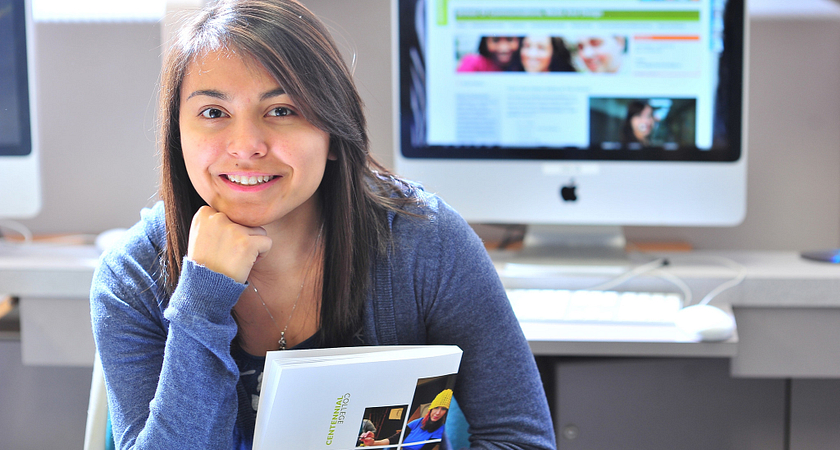 Right now, many of us are taking part in online learning. Luckily, it's something that Centennial College has been doing for years, so the experience isn't compromised. Online Learning can be educational and convenient, allowing you to advance your career and life when you have the time, in a place you're comfortable with. Approaching it with the right attitude will allow you to make the most of it. If you've decided you want to give online learning a try, or you've had to start it due to the college closure, here's four ways to get into the mindset to learn before you begin.
Know that you're not alone
If you're new to online learning thanks to the college closure, know that you're joining plenty of people who have already made this choice. Learning is a lifelong journey, and even if you've already finished schooling, you may want to continue your education. Maybe you need a refresher or an upgrade. But it's a busy world, and the older you get, the less time you have to sit in a classroom. Online learning can be a great way to enhance or complete your post-secondary education, while still leaving time to give the rest of your life the attention it deserves, which is why it's such a popular choice.
Know what you want to get out of it
Any reason for taking online learning is fine. One of the benefits of online education is that it can fulfill so many different purposes, as a career enhancement, a life-changer, or simply entertainment on the side. But what you want out of it will affect your approach. If you're learning for fun, or to pick up a hobby, it can be a great pastime. On the flip side, if your career is riding on this education, take it seriously, and give the course the respect, attention and priority it deserves, especially if it's education that shifted to distance learning to keep you safe.
Keep a regular schedule
One of the advantages of online education is its flexibility. You can fit it around other responsibilities, such as family or work. However, it's still school, and you still need to meet the learning objectives and pass. Discipline is required, and that includes scheduling. If you're serious about your schooling, make yourself a schedule and stick to it. Know what time you have to block off, and make sure that when that time comes around, you're in your workspace, with your computer, ready to hit the (digital) books. That time may be whenever you want it to be, but you should stick to it. Find a place and a time to learn and do assignments, and do whatever you can to make sure that's when you work.
Know your workspace
If you're serious about your online learning, you'll need a good, reliable place to do it in. You need to make sure you pick a space where you can focus and do your work in peace, be it a desk in your room, or a couch in a living room. You also need to make sure it's not distracting, or messy, or full of family and friends, or a television or other distraction that calls to you. Know where you're working before you even begin. In fact, next time, I'll talk more about building the perfect study space to ensure your success.
By Anthony Geremia