Five important reasons to come to our 2021 Virtual Orientation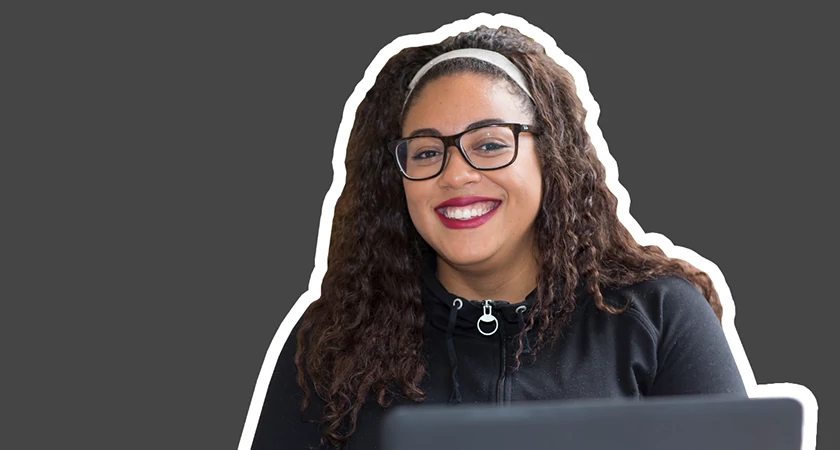 Starting classes this January? Like the name says, your Centennial College Orientation will give you a chance to find your bearings before you start your classes, by showing how, where, what and with whom you'll be learning. But more importantly, you'll get a sense of what it's like learning at the place you'll soon be a part of. This semester, we've moved our orientation online. Visit our orientation page to learn more. Here's what you can expect when you grab your computer or mobile device and log in.
1. Meet the people you're learning with
Learning is easier if you're doing it with people you know and like, and at Orientation, you'll get to digitally meet like-minded students, and maybe even lifelong friends. By attending Orientation, you get connected with peers in your program, and can even get started on creating study groups, sharing notes and more. Hint: It works better when everyone has their camera on! At the same time, you'll also get to meet the people who are teaching you, and you'll get the chance to ask your faculty about anything you need to know about starting the program.
2. Learn how to learn online
We're continuing to teach at a distance, and if you're nervous about starting school in the digital space, or feeling confused about how it's going to work, we can help you out. By attending Orientation, and your Academic Program Information Session, you can find out more about class and grade expectations, where your classes are going to be held, and where to buy textbooks.
3. Learn about what we can do for you
Centennial has tons of different services available to you, even while we're learning at a distance, and many of them go underused every year simply because students don't find out about them. By attending Orientation, you get to find out what's out there to help you set yourself up for success.
4. Learn about anything else you need to know
By attending some of our events, you'll be given an opportunity to think about your future at Centennial College. For example, you can attend our AMA (Ask Me Anything), and, well, ask us anything. We'll be able to connect you to the resources that will support you while you're on your learning journey.
5. Hit the ground running
Attending Orientation can definitely get you ahead academically. By attending START Smart, you'll be able to participate in sessions to get you set up and ready before you begin classes. On top of that, at the Student Panel you get to hear from our students about their experiences at Centennial College, all the better to prepare yourself!