Seven Black History Month events to check out at Centennial College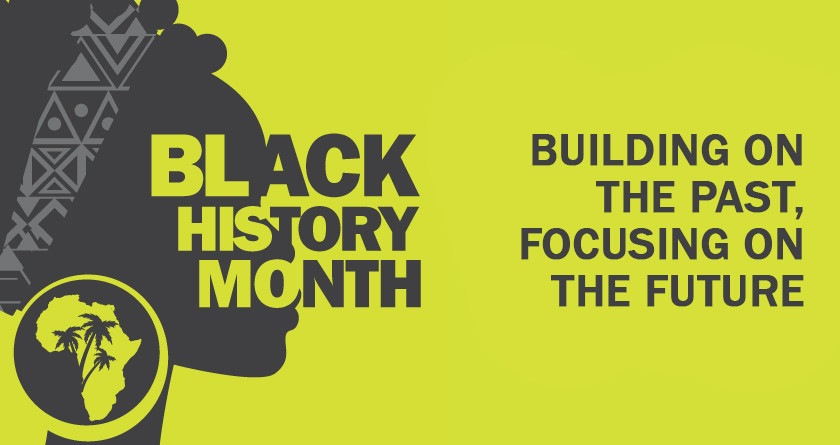 As a school that values its diverse student population, Centennial College takes Black History Month seriously and offers a broad range of programming to celebrate and immerse students in black history, culture and issues. How you experience the month is up to you, but here are a few of the special events Centennial is offering to help you celebrate it.
1. The Decoding Black Podcast
For those that spend their days with headphones in their ears, three special episodes of the Centennial College podcast will be made available in February, focusing on modern black experiences and issues. Dr. Christopher Stuart Taylor, Ph.D. in Immigration History and Black Canadian History, and Letecia Rose, who works with marginalized youth through Maple Leaf Sports, will both discuss modern black identity, education and employment. They'll tell their own stories, and discuss modern problems and contemporary solutions.
2. Black History Month Culinary Exploration
Hungry for food and history? Centennial Special Event Planning and Culinary Management students are hosting a noon hour of various Afro/Caribbean foods for sample/purchase on Thursday, February 13 from 11:30 am-1:30 pm at the Marketplace Hallway, R Block at the Progress campus. Visitors will enjoy food and also be treated to a lesson on the origin and history of the food, as well as music, entertainment and a celebration vibe.
3. Story Arts Centre Dance and Music Performances
Speaking of entertainment, head over to our Story Arts Centre where students from our dance program will be performing live, right in the lobby. If you can't make it, the performance will also be live-streamed and will take place on Monday, February 10, from 12 pm-1 pm. Meanwhile, on Wednesday, February 19, there will also be a musical performance in the same space, also broadcast live.
4. Conversations for Social Change
If you're in the mood for something more educational, then register here for this special event, which will also be happening February 10, from 4 pm-6 pm at the Progress Campus Event Centre. We'll be joined by Robyn Maynard, author of Policing Black Lives: State Violence in Canada from slavery to the present. Robyn will be speaking about the ways that anti-Black racism manifests in Canada's criminal justice, child welfare and immigration systems. Following her presentation, Robyn will engage in a conversation on anti-Black racism and imagining Black futures with four Centennial College students.  
5. The Black Entrepreneurs Market
Feel like doing some shopping? Make your way to the bridge at the Progress Campus on Tuesday, February 11, from 10 am-3 pm. You'll find a market featuring a variety of black entrepreneurs, selling a wide array of products and services. Come out and you'll be supporting your local black entrepreneur.
6. Coffee at The Local
Just want something to drink? Over at Progress Campus's student-run restaurant, The Local, you can grab a cup of Ethiopian Yirgacheffe Organic Certified and Fair Trade Coffee for only $1.00. Proceeds from the sales will go to supporting students who are a part of the black community at Centennial. 
7. CCSAI Beyond History: Black History Month Open Mic Showcase
Feel like celebrating Black History Month? Join us for a student-led Black History celebration on Thursday, February 20, from 12 pm-3 pm at the CCSAI Main Events Hall at Progress campus. The "Moving Beyond History and Redefining and Creating New Realities" event will include an Open Mic Showcase, live music performance by SCMAD students, and a Caribbean themed lunch.
This is just a glimpse at a few of the events that'll be happening at Centennial College for Black History Month. Stay tuned on our website and social media to find out more ways you can experience Black History Month.