A Forward-Looking Approach to Part-time Online Learning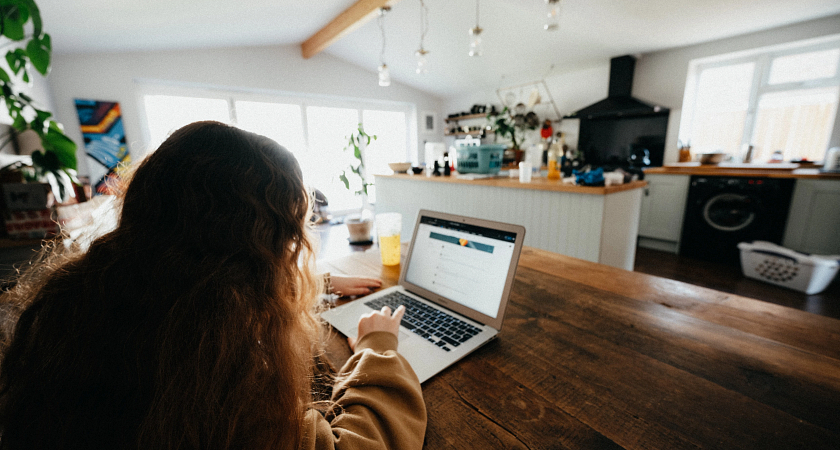 At Centennial College's Centre for Part-Time and Online Learning, dean Michelle DeCoste and her team are constantly peering into the future — with good reason. Forward-thinking plays an especially important role in offering flexible online learning options that employ the latest technology while simultaneously anticipating the upcoming needs of multiple industries. It's also part of the reason the College's part-time online learning courses and programs are so popular with learners.
"We've invested quite heavily in converting face-to-face courses and programs to hybrid and online delivery," says DeCoste. "In fact, in the last three years alone, we migrated just over 200 courses online. There's been a significant shift in understanding the value of online learning and the quality associated with the learning experience in that mode of delivery. Our college is increasingly becoming focused on providing learners with the flexibility online courses and programs afford. It's the result of being student-focused and offering high interactivity and engagement with content and with their faculty."
The Centre's current online programs and courses are geared towards three main learner demographics: those seeking to upskill, those looking to gain industry designations and those interested in earning credentials such as an Ontario College Graduate Certificate or an Ontario College Diploma. DeCoste says to ensure the most relevant programming is available the Centre engages its Program Advisory Committees — made up of sector-specific experts — to identify trends, conducts sector reviews and leverages its relationships with external community partners.
"We offer new programs and/or courses every year," she says, "For example, we're currently seeing a lot of data about the gig economy, so we're starting to examine what a set of modules or courses would look like for people who are contracted to multiple employers and need to learn how to succeed in that position. We're also focused on 'the future of work' or, as I call it, displacement and adjustment, which are areas in which technological advances and new technology will displace a particular occupation." 
At the end of 2019, for example, the Centre teamed up with cybersecurity company xahive to create Cybersecurity Governance micro-courses tailored to non-IT employees wanting to learn to defend themselves and their organization from cyberattacks and cybercrime. Event Management, which Centennial also facilitates in full-time in-person, meanwhile, is also available as a Part-time Online Learning option. And a Person-Centred Care program in the Centre's Health and Community area of study is currently in development.
When introducing new offerings, DeCoste says quality is the top priority. Courses and programs that result in credentials follow stringent guidelines and all online offerings go through independent quality reviews as well as internal quality reviews. With these measures in place, the Centre continues to expand its catalogue while teaming up with various external partners to enhance technological learning tools such as simulations, high-quality video demonstrations, telecommunications platforms and more.
"Changes in the world and in the workplace are happening so rapidly and continuous learning is needed to retain our relevance," says DeCoste. "Given its flexibility and convenience, I think our part-time offerings will continue to grow to accommodate that need."
Check out all of the relevant programs and courses here:
Part-Time and Online Learning: https://www.centennialcollege.ca/programs-courses/part-time/part-time-online-learning/
Cybersecurity micro-courses: https://www.centennialcollege.ca/programs-courses/part-time/cybersecurity/
Event Management: https://db2.centennialcollege.ca/ce/programdetail.php?CertificateCode=1835
Online programs and courses: https://www.centennialcollege.ca/programs-courses/part-time/
Online Learning: https://www.centennialcollege.ca/online-learning/
Written by: Izabela Szydlo