8 simple photography tips for beginners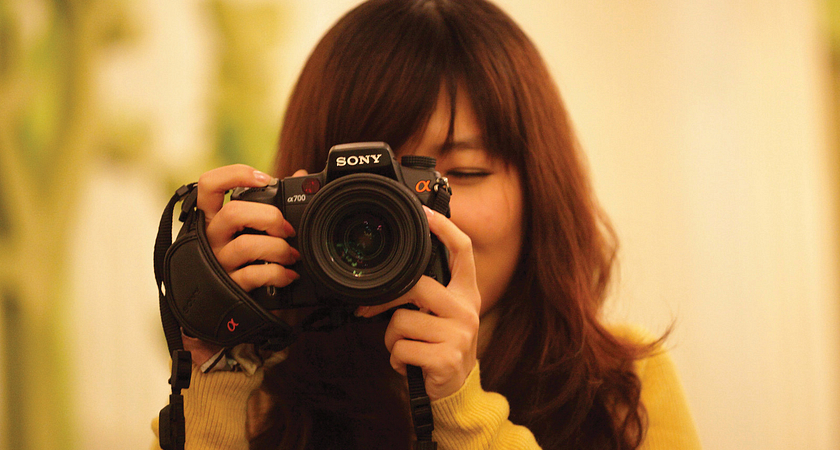 Photography is one of those skills that's easy to learn but hard to master, particularly in the era of digital photography. Pointing and shooting is easy, it's getting the shot the way you want it that's hard. If you're looking for a few quick ways to make your photographs better, here's where to begin, from publications like Bob Books, Digital Photography School, MakeUseOf and Photography Life.
1. Don't worry about which camera is best
Don't think you can't get the shot you want because you have the wrong gear. What kind of camera you're shooting on is less important than you think. There are countless kinds of cameras and accessories on the market. Most of them are equally good in their own ways, with only minor differences between them. Digital photography, in particular, has made good photography available to everyone. Even a good smartphone can take nice digital photos these days. The flip side is that your skill now matters more. Obviously, there are limits to your gear, and upgrading it may eventually be something to look into, but your photos aren't going to automatically get better when you do so. Only you can improve.
2. Make sure you're holding it right
When you're not using a tripod, make sure you're holding your camera correctly, so as to avoid unnecessary blurriness, especially if you're shooting in low-light conditions. The best way to hold it is with both hands, with your right hand gripping the right side, and your left hand below the lens to support it. Keeping the camera as close to your body as possible will also limit the shaking.
3. Always shoot in RAW
Before shooting any pictures, have a look through your camera settings, and make sure your photos are being shot in the RAW file format, instead of jpg. Not only is it a higher-quality format, but it offers you far more control when it comes to editing it later on, meaning you can correct over and underexposure, and colour temperature. Beware, though, RAW files will take up more space on your memory card.
4. Get a tripod
You won't always need a tripod, and you will often be shooting freehand, but if you have shaky hands, or are shooting a fixed object, it's just easier to get an inexpensive tripod. Landscapes, architecture and still life are all better with a tripod. It's not worth lugging around if you're going to be on the move, though, so if it's a big hassle, leave it behind. It also lets you play with the lighting, and keep your camera stable when you're shooting in low lighting, something that's usually quite difficult.
5. Learn what the settings mean, and play around with them
Take your camera off Auto, switch it to Manual, and start figuring out what all of the settings do. There may be secret abilities hiding in your camera that you didn't even know about. The best way to learn is through doing, so play around with them, and see what each setting does. Figure out which settings matter the most, and you'll be able to take the photos you want. These settings include aperture, shutter speed, and ISO. When in doubt, open the owner's manual!
6. Use flash very carefully
If your photo is too dark, you might start to consider using your camera's flash. Think carefully about when to use flash, though. A direct flash can easily make a photo look washed out and ugly, full of red eyes and harsh shadows. So, if you're using an external flash, tilt it upwards and away from your subject, and bounce it off something nearby, like the ceiling. And if you don't have a portable flash, consider just messing with the ISO, aperture, and shutter speed instead. In fact, do that first, and treat flash as an absolute last resort.
7. Learn a bit of photo-editing
The right editing can turn a good photo into a great one, and if you're shooting in RAW, it can help you with lighting and colour problems you couldn't fix at the time. If you get really good at it, you'll be able to shoot photos that are "good enough" that you know you can edit into "perfect." You don't have to buy Photoshop (though it's arguably the photography software that's best), but it's worth getting some kind of photo processing software.
8. Just take a lot of photos
Again, the best way to learn is by doing, so take a photo of something different every day, or just on a regular basis. The more you mess with your camera and your photos, the more you'll learn, and the more you'll figure out which photography style is right for you. Take your camera everywhere! You never know when the opportunity for a good photo will come along, or you'll get a chance to get practice in. Just taking it around in a bag will give you a chance to jump onto that opportunity when it appears.
Want to learn more? There's plenty of places where photography can take you. You could even get a career out of photography with Centennial College's Photography program. Happening over two years, you'll start taking pictures on day one, and learn the practical parts of perfect portraits, as well as the business theory to build a career out of it. Your experience will be augmented with participation in the Story Arts Image Xchange, a stock photography agency and incubator for talent, and the chance to put what you've learned to work in a field placement. These tips could be the start of something much larger!
Written by: Anthony Geremia