How to create a normal life: Questions and answers about a career in Person-Centred Planning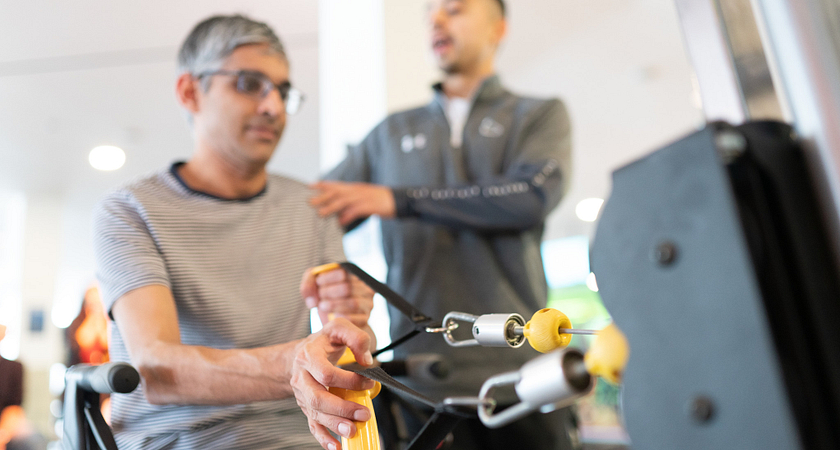 Many of us want a career that matters, and if you're concerned about social equality, you're likely passionate about extending that equality to people with disabilities. If that's your motivation, you may be interested in becoming a Person-Centred Planner. In this career you support people with disabilities who have been marginalized, and empower them to live their best life. At Centennial, we've created a program to help train you and tapped an expert, Anna Bruno, who comes straight out of the field to teach us what she knows. Here's what you might be wondering about the career, along with Anna's answers, gained from years of experience.
What is a Person-Centred Planner?
Person-Centred Planners help people with disabilities find ways to live comfortably in the world, and experience the lives they want, both at work and outside of it.
"Planning is about more than just finding employment, but employment is a big piece of an adult's life," Anna explains. "Often what planning can do is help people decide what they want to do for their career, and make connections. " But, she stresses, it's a lot more than just employment.
"People are helping them plan around where they want to live," she continues, "and how they're going to live. So many people with disabilities are told where they're going to live and who they're going to live with, so planning with adults often talks about home or what home looks like. It also talks about how to build stronger relationships and friendships. It's really looking at someone's whole life."
Why did Anna become a Person-Centred Planner?
Anna knew this was a career she wanted to be involved in from an early point, thanks to a teenage friendship with a woman named Rebecca, who now has a website chronicling her life with a disability.
"Because of my friendship with Rebecca, I entered this field. I got to witness what planning did for her life, and be a part of that planning process," Anna says. "Now, seeing that be able to happen to other people because of what she'd taught me has been really exciting."
What kind of person does it take to be a Person-Centred Planner?
"Someone who might already have a passion for working with people who are marginalized, with interest or a sense of advocacy for people with disabilities," Anna says.
"They definitely need to be positive and see the possibilities in life, because many of the people we are working with have been discriminated against, told their dreams are not possible, and so a planner needs to be open to all kinds of ideas and see the possibilities."
"They also definitely need to be a good listener," she says, "to hear what people are saying, but also what they're not saying, and understand the context in which they're working."
"Finally, they need to be people who are in it for the long term, who are okay with not seeing immediate change, and seeing it over a long period of time," she concludes.
What does a Person-Centred Planner's day look like?
"It's a very flexible field, so you need to be okay with working some evenings, because you're meeting people and families where they're at, when it works for them," Anna explains. "You might be meeting someone over coffee to talk about what their future goals are, and then in the evening meeting a circle of people to go over and formalize or articulate their plan. You might be advocating on someone's behalf, connecting with a potential employer, or helping somebody to make connections to find a great ally. There's lots of meeting, advocating and phone calls."
What's the biggest challenge a Person-Centred Planner might face in their career, and how can they conquer it?
"Some of the hardest things that people have to face are the negative and discriminatory attitudes towards people with disabilities," Anna says. "Sometimes the individual person doesn't have belief in themselves, but often times it's the communities, families, colleagues within the social service facilities they're at."
"I think we need to be inspired, so sometimes we need to see amazing examples of people who have challenged those stereotypes and live outside the box they're supposed to be in. When we see stories like that, it helps us broaden our minds to what other people can do."
How can Centennial's Person-Centred Planning program prepare you for a career?
"This program provides students with theoretical background, as well as practical experience if they're interested in becoming a Person-Centred Planner, either for an agency where they hire person centred planners, or independently," Anna says. "The course gives you a great foundation and provides you with a number of tools you can use when you're planning with someone."
Why is it an important career?
"It has the potential to shape really important lives for people. It can be a really meaningful role, and rewarding role, when you are able to see someone reach their goals. We all want careers that have an impact, and Person-Centred Planners can have a direct impact on an individual, but they can also have a really profound impact on the greater life and community in our world," Anna concludes. "When we see more examples of people with disabilities living in our community, it opens up possibilities."