Mondays are for Shopping, but Tuesdays are for Giving with Love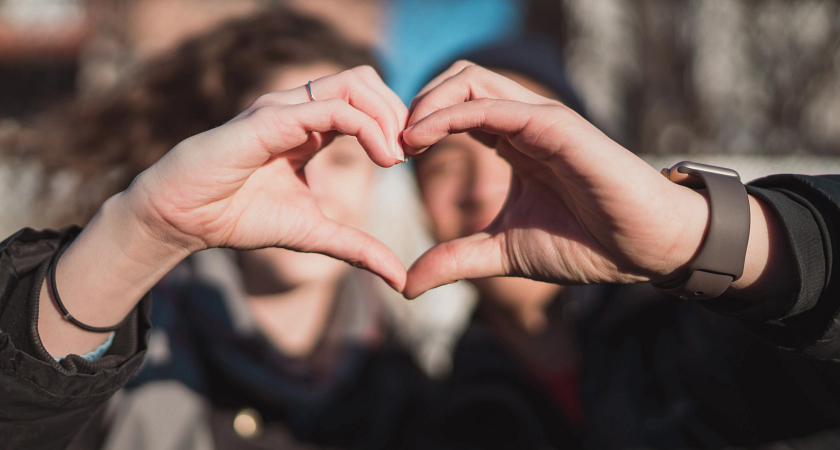 Imagine being in the midst of a financial crisis and having no one to turn to. The tightness in your chest feels like someone is using your heart as a stress ball. Your palms are sweaty, your fingers trembling as you slowly draft your plea for help in an email. For many Centennial College students, reaching out to the school for relief in the midst of crisis is their final hope.
"When someone reaches out in that way, we really understand that this is something very serious and urgent," says Taranjeet Singh, president of the Centennial College Student Association Inc. He adds that this is why movements like Giving Tuesday are important, because "even a little bit can go far and can have a huge impact on someone's life."
Right after Black Friday and Cyber Monday comes Giving Tuesday, a day dedicated to generosity. COVID-19 has exacerbated the existing struggles of many students, and Centennial responded by focusing this year's Giving Tuesday, which was on Dec. 1, on supporting the Student Emergency Fund. The fund is designed to assist students who are struggling with food insecurity and are in need of emergency housing.
"For us, the key message was really, 'what can we do to support these vulnerable students who are in this position and have to choose between paying for their food, or their rent and staying in school?'" says Linda Barlow, director of development, major gifts and campaigns at Centennial. 
The department of alumni engagement worked alongside the CCSAI to appeal to Centennial supporters in hopes of tapping into their hearts, and wallets. As a result, generous supporters donated $28,550, which was matched by the college, bringing the total to $57,100.
"Giving Tuesday is about so much more than giving money," says Fiona Bedlington, senior development officer of annual and legacy giving at Centennial. "It's about doing good in your community." She also sits on the Giving Tuesday Toronto committee. This year, the committee added a "Love Letters to Toronto" element that was adopted by the college. 
Donors were invited to share messages with their gifts as part of a love notes campaign to students. "It's so important for students to know that there are so many people out there willing to give, to help them, that believe in them and want them to do well," says Bedlington.
Students at Centennial have been forthright about their challenges. A 2019 student survey revealed that food insecurity was an area of great concern for students. Another study by the Canadian Centre for Policy Alternatives found that Toronto is a city where the price for housing far exceeds minimum wage. Starting January 2021, the CCSAI will have an on-site food bank, which will partly be funded by the donations from Giving Tuesday. 
"It's important, because not everyone knows about how important and what kind of change you can bring in someone's life," says Singh. "Maybe the $10 helps someone buy their bread and butter or milk. It's $10 for you, but it's someone's meal." 
Giving Tuesday was founded in 2012 by 92Y, a nonprofit cultural and community centre based in New York City, in collaboration with multiple other community organizations. What started off as a local campaign has turned into a global movement, with physical activities in over 60 countries. Canada joined the movement in 2013 in a partnership between Canada Helps and Giv3. In 2019, there were over 7,000 partners across the country that participated.
Bedlington encourages everyone to participate in the movement. "I love that it's not about any one charity, it's about everybody," she says. "You don't have to do it the way Giving Tuesday Canada or Toronto Gives does it. Take it and make it your own." 
Centennial students that have benefited from the school's support have alumni and donors to thank. After the initial email asking for help is sent, the heart's pace slows, and trembling gives way to steady hands. It is the generosity of the many people that make up Centennial's community that must be remembered. 
By Hamzia Bawa-Zeba