Seize the Freeze: How to Combat Those Winter Woes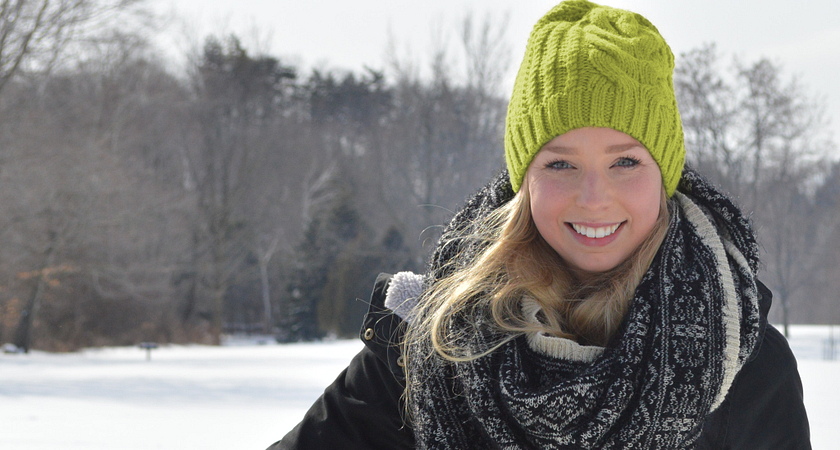 Frigid temperatures, slippery roads and gray skies. As 2020 comes to a close, Torontonians are faced with the inevitable reality of winter under lockdown. After months of social distancing and self-isolation, the prospect of spending the rest of the year indoors, hiding from the cruelty of Canadian winter, seems dismal at best. Seize the Freeze, an event organized by Centennial College students, looked to remedy those winter blues.
In a study conducted by Brock University, Dr. Ryan Howard, director of research, risk and innovation at ALIVE Outdoors and adjunct professor at Brock, found that there was a spike in outdoor recreational activity as a result of lockdown regulations. However, as temperatures have fallen, so has the amount of people willing to get outside. The results of this study put the onus on governments and the policy makers to get people to come back out and explore all the options that are available, even in the colder months. 
As the temperature dips and the days become shorter, it might seem like there is no other choice but to hunker down and hibernate, but Centennial College's Public Relations and Corporate Communications students would like to convince you otherwise. 
Seize the Freeze took place on November 26 via Zoom conference. As a panel discussion, the aim was to spark a conversation about getting outside and sought to educate and inform audiences of the many safe, fun and affordable activities that can help students "seize the freeze" this winter. 
Natalie Toman, health promotion lead at ParticipACTION, emphasized the importance of staying active. According to her, "simply walking, going outside to get that fresh air and all the health benefits of outdoor physical activity" can make a big difference towards one's overall health. 
Of course, getting outside is much easier said than done. Many people, especially those new to Canada, may not be well-adjusted to the Canadian climate. Nicole Christamtsis, Toronto program manager at Outward Bound Canada, provided valuable advice about preparing for the cold, and how to make the most out of getting outside without breaking the bank. She suggests borrowing equipment that might otherwise be expensive or purchasing it secondhand. 
"There's no such thing as bad weather, just bad clothes," said Nicole, going on to mention the importance of staying dry in order to stay warm. She explained that wearing layers and avoiding cotton are some of the best practices to keeping toasty while having fun outside. Cotton traps moisture, which in turn saps body heat, but moisture-wicking fabrics like wool and fleece will keep snow-farers warm all day.
For those who may not be too keen on braving the cold, Ron Simeon, Centennial College alumnus, health and fitness trainer and coach, offered some suggestions on how to stay active indoors. He acknowledged that many people may have trouble managing a routine now that the lines between work and home have been blurred. Ron explained that creating specific spaces for individual activities such as exercising, eating and work can help foster a shift in mindset and bolster productivity. 
Even if you aren't a fitness expert, there is no better time than now to kick start your fitness journey. Ron explained that making incremental changes to your lifestyle is more effective in the long run. He encourages people to start small and build healthy habits as opposed to expecting a lifestyle change overnight. 
Canada has always been painted as a frozen tundra. The ice and sleet may be intimidating to some, but we can't simply write off the many unique and enjoyable experiences that come with spending time outdoors in the winter. Staying active is the key to staying healthy. Seize the Freeze outlined just a few ways to make the most out of this winter.
While Torontonians may not have a definitive timeline of when they'll finally go back to "normal," they can still appreciate the time they have today. Despite the weather, there are endless opportunities just outside your front door. 
By Vanessa Tolentino