Is college worth it in 2021? Consider these four facts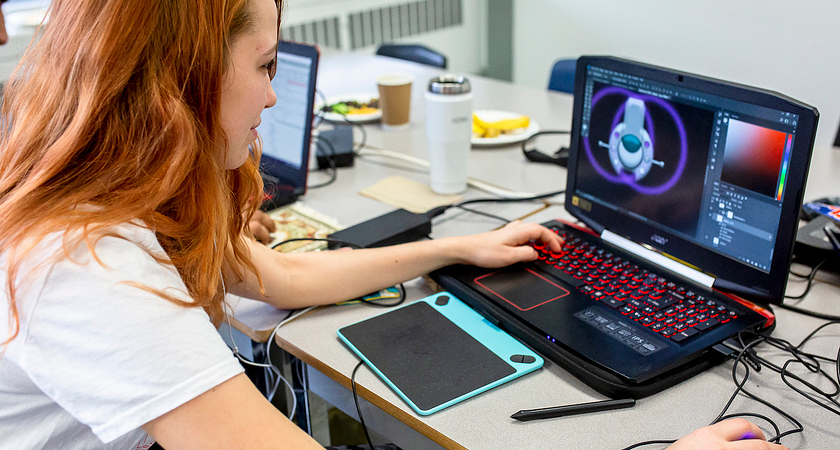 If you're coming out of high school, everyone in your life is probably telling you to go to college or university. And if you're a mature learner, or a graduate looking to kickstart their career, "go back to school" has probably come up as a possible solution. But you might be wondering if filling out that college application is still a good idea, particularly in 2021 in the ongoing wake of COVID-19, given how it's disrupted education and the workforce. Certainly, no matter what the situation is, it's an important life milestone that you need to think through carefully. Here's why college is still worth it in 2021.
It's actually good for your wallet.
The cost of tuition is a big reason why a lot of potential students hesitate, and it's a valid one. But over the long term, you'll earn more income if you're a college graduate. The last time StatsCan did a census, the hard numbers confirmed it, as you can read in this report. Basically, college has always been an investment in your future. But this isn't new information in 2021. Here's what is.
There are plenty of jobs out there post-COVID
COVID-19 may have impacted general employment, but it's important to remember that as we gradually recover from the pandemic and the economy rebounds, we're looking at a very active hiring market, as this Financial Post story notes. Because of that, there's going to be a lot of jobs out there, but you're also going to be competing with an unusually large number of job-hunters. That's why having a college diploma is important, because it will help you stand out from the crowd.
Learning remotely can actually put you at an advantage
In 2021, one of the most critical concerns a potential student has is whether or not their learning will be happening remotely or in-person. You might even be considering holding off until things are "back to normal," whenever that is. Here's the thing: Centennial College adjusted to the pandemic, and we're not the only one. Many businesses learned to operate remotely during the pandemic, and may keep doing so for the foreseeable future. If you were taking college courses online already, that means, on top of your college education, that you've been learning how to do your job remotely, giving you another layer of self-management, flexibility and adaptability skills you can bring to employers.
There's many ways to go to college (that fit your needs and your life)
You might say that a four-year degree isn't for you. To which I'd say, sure, it's not for everyone, but there's more than one way to become a college graduate. At Centennial, we have two- and three-year programs, fast-track programs that let you skip the bits you already know, one-year specialist programs for experts that want specific knowledge, and even singular courses if you want to learn one thing. And even within that, you have the option to learn full-time during the day or part-time at night. College isn't one-size-fits-all, but at Centennial, we try to find your fit.
By: Anthony Geremia