Celina Bibin discovers the truth about Distance Learning at Centennial College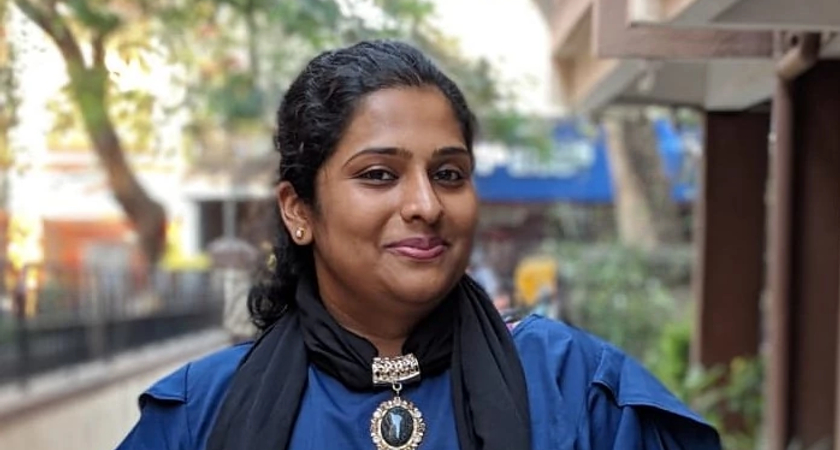 Centennial College has offered distance learning versions of its programs for a long time, which turned into an advantage in 2020 when the COVID-19 pandemic made us shift all of our programs to online learning. While it was an adjustment for some, for others, it was an opportunity to discover just what distance learning could do for them. Celina Bibin was one such student, who took Marketing Management remotely, and discovered just how many misconceptions about distance learning she had, along with the surprising ways it benefitted her.
Arriving into lockdown
"I was an assistant professor way back in India," Celina explains. "We came to Canada in 2020. On February 29, we landed, and the next week the lockdown started. Everything was a little different and a little difficult for us, because everything was new, and we were confined to the four walls of our home, myself with my husband and my kid." Nonetheless, she didn't let the pandemic get in the way of getting educated, since in her mind, she'd been waiting long enough.
"Getting my career back was very important," she says, "because I'd had a break of five years. So I decided I need to start fresh with something different, I didn't want to go back into teaching. That's when I thought about marketing management."
"Why exactly is marketing management important?" Celina says about the program. "I just thought marketing was making a product, selling it, showing it off, and convincing the general public to buy it. But there's a lot more to it, a lot of research behind it, a lot of studies, and then you come up with a product based on the advantages and disadvantages of the previous product. The top 10 or 20 brands are where they are now because of the innovation and the research."
Pandemic learning
It turns out, distance learning during the pandemic was a blessing in disguise, thanks to the logistics of where Celina lives.
"I'm currently staying at Brampton," she says, "so travel is difficult. The pandemic was like an advantage to me, because I could stay at home, and I could be with my kids and my husband, because everyone was working from home."
"For me, networking was really important," she explains. "I was new to Canada, I had to meet people, I had to make friends. So staying at home would have not helped me if it would not have been a pandemic. But this was like a blessing."
It turns out she'd have plenty of time to network, because of how the online version of Marketing Management worked.
Clearing up misconceptions
"Virtual learning was totally new to me," Celina admits. "I hadn't been teaching that way back in India, so I'd never thought that virtual learning could be productive." 
"The first thing I thought about a virtual learning was, it's not going to be interactive," she says, "and I would not make friends, or get to see my professors. But the reality was totally different. I made numerous friends, and we had very interactive sessions."
"Our professors made it very simple," she explains. "They didn't expect us to be formally dressed, and they didn't expect us to have pin-drop silence, because we have kids at home, we have people at home. And whenever we had Zoom sessions, there was a consent: If you wished to keep your camera on, it would be good, but if you did not wish to keep it on because of the atmosphere or the people around you, you could go ahead. And it was very interactive, because they asked questions and they expected us to answer whatever we knew. It was not that your answer had to be perfect, there was no wrong answers. Everything was very beautifully aligned with the program material, the thoughts of the students and what the professors want to convey." And as for that networking that she was worried she'd miss out on?
"Working in groups has actually helped make friends," Celina says. "When we worked in groups, initially, I found it difficult, because we were people from different races, different religions, different languages, different cities and different countries. But in the long run, that was the best networking I could ever have. So now I have got many friends, because of the group learning."
The importance of connections
Celina completed her program with honours, and has advice for any other International students looking to take it.
"In Canada, what I've noticed is that it's very important to network, to get to know people better, to speak to them, and learn about various cultures. Because it's a multicultural country, I would suggest that all the new students who wish to join the college should learn about all the various cultures." That's something her online learning provided her, and something Centennial College built into all of its virtual distance learning.
By Anthony Geremia