QUESTIONS
P.O. Box 631 Station A
Toronto, ON, M1K 5E9
Season 3: Decoding Black
Season 3: Decoding Black
Summary
As recognized by the Government of Canada, every February, Canadians are invited to participate in Black History Month festivities and events that honour the legacy of Black Canadians, past and present. The 2020 theme for Black History Month is: "Canadians of African Descent: Going forward, guided by the past." This was inspired by the theme of the United Nations' International Decade for People of African Descent (2015-2024).
Led by Centennial College's Centre for Global Citizenship and Inclusion, in collaboration with Marketing and Communications, the podcast "Decoding Black," features hosts Dr. Christopher Stuart Taylor, expert scholar in Immigration History and Black Canadian History, and Letecia Rose, Manager of Partnerships and Programs at Maple Leaf Sports and Entertainment Partnership. The hosts invite listeners to increase their awareness on how to destabilize, deconstruct and disrupt systems of oppression linked to anti-Black racism. Listeners of the podcast will learn diverse perspectives on the Black Canadian experience, and deepen their understanding of critical approaches on how to counteract anti-Black racism and systemic barriers affecting diverse Black communities.
Also available in Google Podcasts, Apple Podcasts, SoundCloud, and Spotify.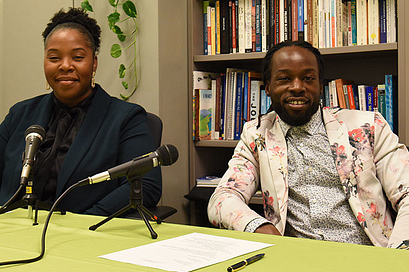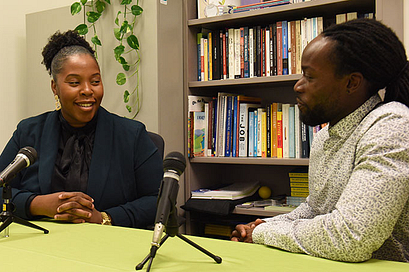 Episode 2: The Legacy of Anti-Black Racism in Education
Listen Now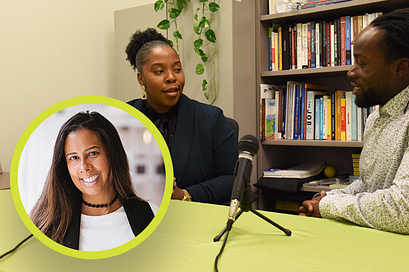 Episode 3: Racial Boundaries in the Workplace
Listen Now