QUESTIONS
P.O. Box 631 Station A
Toronto, ON, M1K 5E9
About ARIC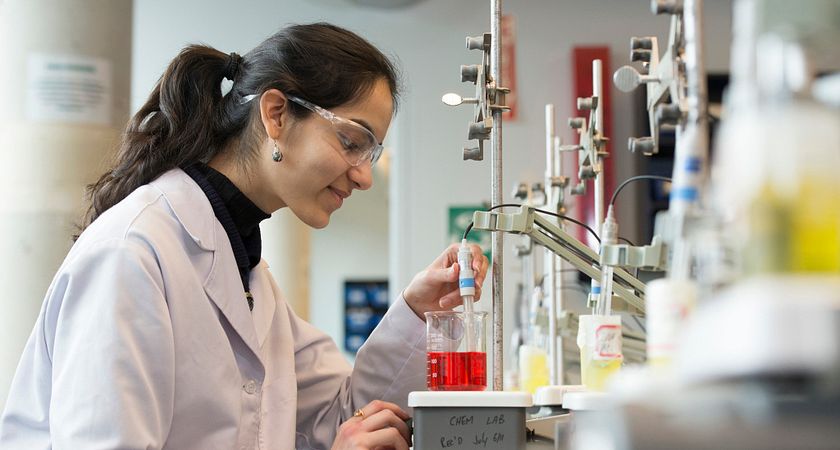 The future growth and welfare of our society and economy will depend largely on our ability to be innovative. Centennial students need the knowledge and skills to think critically and creatively about complex problems. They also require a platform to gain experience and apply their ingenuity. Our industry partners, meanwhile, consistently need to improve their processes, services and products. The Applied Research and Innovation Centre (ARIC) meets all of these needs and then some.
ARIC works with a broad range of SMEs (small and medium-sized enterprises) to develop and launch market-ready solutions in a timely manner. We are able to accomplish this by tapping into the incredible pool of talent that is Centennial's students, faculty and staff. Federal and Ontario government funding largely fund our projects. Significant funding also comes from Centennial's own ARIC fellowships.
Today, ARIC is proud to focus on Centennial College's nine strategic areas:
Sustainable energy and environmental sciences
ICT wireless networking, animation and gaming
Aviation and automation
Community, health and life sciences and related technologies
Children's entertainment media
Digital media and technology
Hospitality
Humanities, social innovation, global citizenship and equity
Immersive and wearable technology
We also very interested in projects that fall outside these sectors. At ARIC, we foster exciting connections and think innovatively to devise important, market-ready solutions that change perceptions, all while impacting the lives of our students, our faculty, our partners and the world at large.