QUESTIONS
P.O. Box 631 Station A
Toronto, ON, M1K 5E9
#CCSupportsLocal
#CCSupportsLocal
Whether it's the local bakery, where the smell of fresh bread lures you in every time or your go-to florist, whose color laden creations bring a smile to loved ones, local businesses leave an indelible mark on our lives and our communities. They are at the core of the communal heartbeat; they draw people in and bring them together and they provide advice and services without which life wouldn't always be as comfortable or as rewarding. Small businesses are also a major employer of our students, particularly those who are working as they study; allowing for flexibility of hours and a steady stream of much needed income as well as receiving relevant work experience.
A recent survey by the Canadian Federation of Independent Business (CFBI) indicates that only 26 percent of small businesses are making normal sales and employing a third of the numbers they would normally employ. Indeed, CFBI estimates than one in seven small businesses are at risk of shutting down permanently, in addition to the ones that have already closed, Local businesses are, by their very nature, dependent upon local patronage; they cannot survive without our support.
That is why I am encouraging you to join me in participating in the "Shop Local! Shop Safe! Shop with Confidence!" campaign. Please do think about supporting the campaign and joining fellow Ontarians by purchasing locally and contributing to the sustainability of our main streets, our communities and our province.
Instructions
1
Take a photo at your favourite local shop holding the Shop Local! Shop Safe! #ShopLocalON sign OR take a photo of a recent local purchase
2
Share it on social media using the hashtags #CCSupportsLocal and tag one or more accounts and encourage them to do the same (friends, family, community leaders
3
Don't forget to use our custom stickers on Instagram (Simply Search #CCSupportsLocal on Instagram Stories) and read more about our ACCEL entrepreneurs.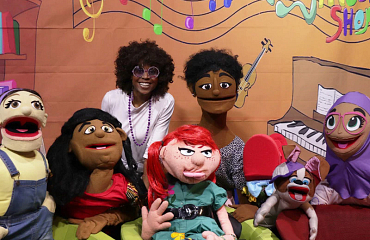 Whether it's picking up a morning coffee, purchasing study materials, repairing your bicycle or paying a long-awaited visit to your hairdresser, I wholeheartedly encourage you to consider shopping locally and give local businesses a much-needed boost. Capture the moment and I will make sure I highlight some of my favourite posts made by you.
This is a highly tenuous time for Ontario's largest employer; the small business community.
Many of the 420,000 small Ontario businesses played their part to flatten the curve by closing their doors for several months. As we now begin to enter Stage 3 of reopening, let's now do our part to support their recovery and ensure they are able to emerge stronger and more resilient than ever before.
And our focus here at Centennial on small business is not simply about a moment in time or a one off campaign. It has constituted an integral part of our activity for many years. The Accelerator for Centennial Community Entrepreneurs and Leaders (ACCEL) program within Applied Research, Innovation and Entrepreneurship Services (ARIES), focuses, for example, on entrepreneurial youth by reducing barriers and providing opportunities to support them to help start or grow their own businesses. Their work has really made a difference in the lives of many entrepreneurs.
Individually, our actions may seem small, but collectively our influence is immense. I look forward to seeing your posts in support of local businesses in the days and weeks to come.
With respect and appreciation,
Dr. Craig Stephenson
President & CEO