QUESTIONS
P.O. Box 631 Station A
Toronto, ON, M1K 5E9
Business Boot Camp
Business Boot Camp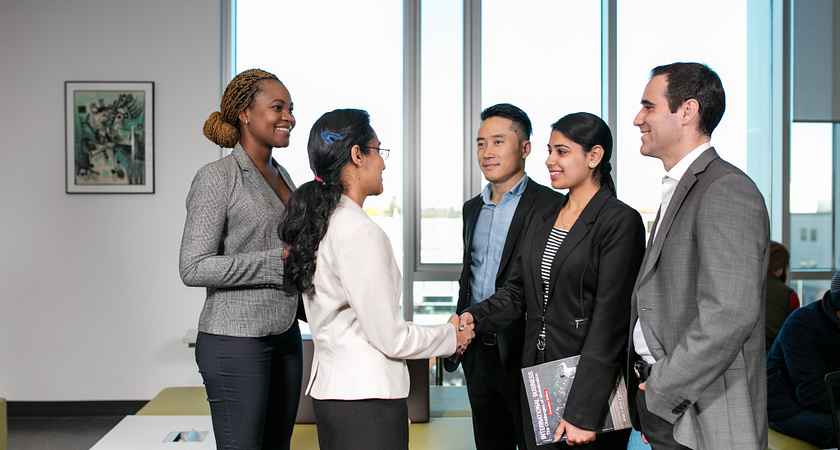 Are you an entrepreneur wanting to accelerate your business growth and market to your clients more effectively? Are you looking for practical tools and on-site advice to move your business forward? Do you want to network with like-minded entrepreneurs who want to be successful?
The award-winning Centre of Entrepreneurship has developed an intensive two-day Business Boot Camp to help lead entrepreneurs towards a realistic and sustainable business model.
Learn about and use the widely accepted Lean Canvas Business Model
Identify your ideal customer
Discover where the market is and what the customer wants
Refine your message to your customer
Create a Unique Value Proposition (UVP)
Determine a lead generation strategy
Develop an effective five-minute business pitch
Create goals and an action plan
Leave with practical tools and materials designed to support your business operations
Save the Dates
June 18 and 19, 2018
9 am – 4 pm
Location: Centennial College, 941 Progress Avenue, Toronto, Ontario
Room A2-15
*Package Value of $2,000.00 offered at $500.00 + HST
Register Today
To apply for the Business Boot Camp, please complete the Registration Form.
For registration information contact:
Rene Morrison
Business Advisor, Centre of Entrepreneurship
416-289-5000, ext. 8583
imorrison@centennialcollege.ca
Register by June 14, 2018