QUESTIONS
P.O. Box 631 Station A
Toronto, ON, M1K 5E9
Research at Centennial: How to Get Involved
Research at Centennial: How to Get Involved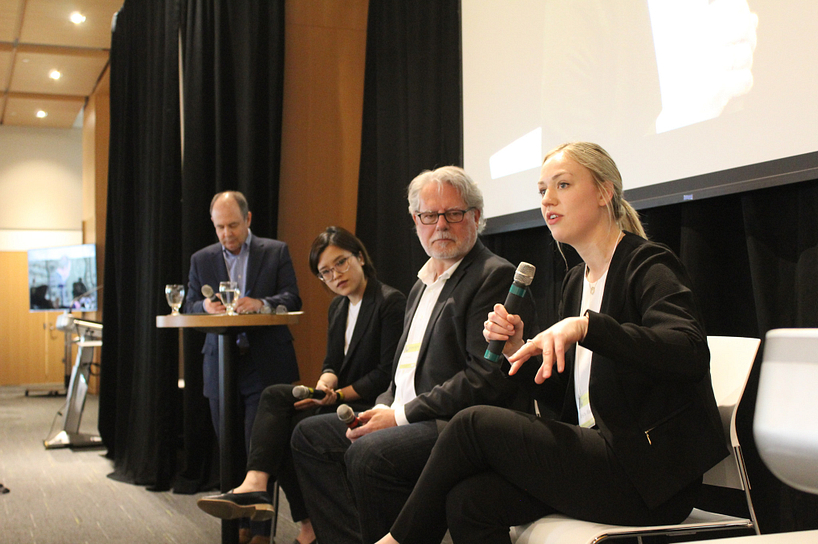 The department of Applied Research, Innovation and Entrepreneurship Services (ARIES) leads applied research activity at Centennial College. ARIES engages faculty, staff, students and industry partners in research activities across schools and sectors.
Did you know? Centennial is among the top colleges in Canada for paid student research engagement. Our student researchers work directly with industry partners in projects across healthcare, automotive, technology and other growing sectors.
---
Are you a student at Centennial?
Students support ARIES through paid research positions, or by volunteering in our Sustainable Development Goals Innovation Lab activity. To view current research opportunities, visit the HireCentennial website.
Are you faculty or staff at Centennial College?
Faculty can apply for funding for applied research projects through the annual Applied Research and Innovation Fund (ARIF) grant program, which is funded internally by ARIES. Staff and faculty can also get involved as Principal Investigators for externally funded applied research projects, working with students and industry partners to improve products and processes.
Are you an industry partner interested in leveraging our expertise and equipment?
We are excited to partner with regional, committed small-and-medium-sized enterprises (SMEs) to build capacity, solve challenges and improve offerings through college, provincial and federal funds. We also work with large companies to solve practical problems and improve efficiencies of business critical operations.
What our researchers say
"The [ARIES] project has helped create a knowledge base that I can rely on … these are all real-life things that I'm doing through [ARIES] that I can bring into the classroom and say, 'look at what we're doing.' It's not just this 'potential company that is doing this,' it's here at Centennial College." – Brendan Chapman, Professor and Principal Investigator
For more information on ARIES and how to get involved, fill out the contact form below, or contact aries@centennialcollege.ca.