QUESTIONS
P.O. Box 631 Station A
Toronto, ON, M1K 5E9
Research and Innovation Centres: Energy
Research and Innovation Centres: Energy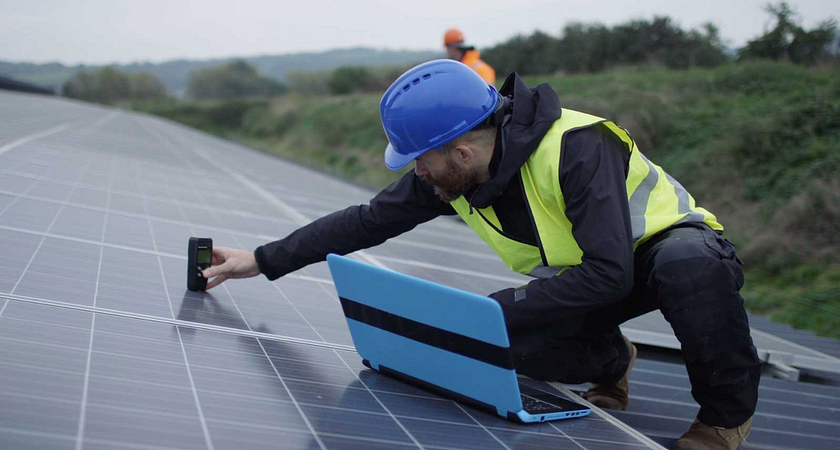 Centennial's program in energy systems brings college faculty and students together with industrial partners to develop innovative solutions in the areas of renewable energy, energy optimization, and long-term energy storage. Our current projects include the development of low-cost solar power packs, residential-scale microgrid controllers, and smart electric vehicle (EV) charging plugs, with project partners including Microgreen Solar, New Dawn Energy Solutions, and Elocity Technologies.
Our research approach is based on close collaboration with our partners, from initial concept development, to execution, to delivery and project closeout. We use industry-standard project management techniques to monitor progress and ensure project success. Our work is supported by the Natural Sciences and Engineering Research Council of Canada (NSERC) College and Community Innovation (CCI) program's Innovation Enhancement grant, and leveraged funding is available for projects with eligible industry partners.
For more information on energy innovation and collaboration, contact Dr. Jordan Wosnick, Manager of Research and Innovation Engagement, at jwosnick@centennialcollege.ca.
---
Industry Engagement:
ARIES - Industry Engagement - Energy Projects
---
What Our Student Researchers Say:
"This was a good experience because it provided an environment that I could actually face after college."
– Suhaan Vyas
"[This experience] has given me practical exposure, and really helped me polish my leadership skills [to] become a successful project manager in the future."
– Manav Jitendrakumar
"I didn't have experience working in Canada before so it was great to have this first-hand experience, and not just be studying or working somewhere unrelated. It enriched my college experience [...] and I can leverage that as I am starting to look for a career."
– Gustavo de Souza