QUESTIONS
P.O. Box 631 Station A
Toronto, ON, M1K 5E9
Research and Innovation Centres: Social Innovation Research Centre
Research and Innovation Centres: Social Innovation Research Centre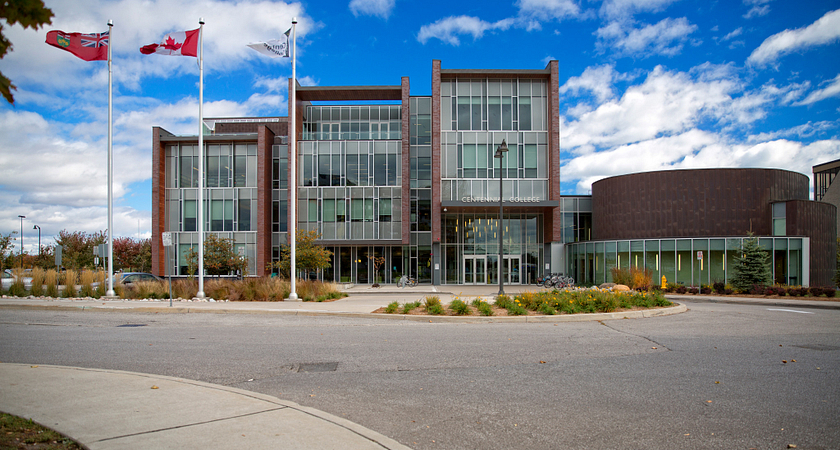 Social innovation research is about developing and testing effective solutions to social and environmental problems. Formed in July of 2020, Centennial College's Social Innovation Research Center leverages faculty expertise, student talent, and strong community partnerships to develop innovative solutions to complex social problems through leading-edge applied research projects and initiatives. SIRC is committed to partnering with the community and sharing the outcomes, findings, and learnings of its projects.
SIRC expands and informs Centennial's social innovation research capacity, and plays a critical role in the College's work to improve social conditions. One of the core functions of SIRC is to increase research literacy through ongoing trainings and workshops, enhancing ability to better understand and improve social conditions, and contribute to the learning goals of the College.
SIRC reinforces Centennial's commitment to bringing together applied research, social innovation, community outreach and student opportunities to drive change, build capacity, and shape the activist college. For more information and resources, visit the Centennial SIRC website.
---
Our social innovation research partners include, but are not limited, to:
Artscape, which collaborates with artists, community leaders, public policy advocates, philanthropists and urban developers for work that builds value for everybody.
Miles Nadal Jewish Community Centre, an inclusive and welcoming hub providing opportunities for people of all ages and backgrounds to be active, learn, connect and participate in a wide range of cultural experiences.
Colleges and Institutes Canada (CICan), the national and international voice of Canada's publicly supported colleges, institutes of technology, cégeps, polytechnics and universities with a college mandate.
---
Recent social innovation research project updates:
The Storytelling Potential of Virtual Reality