QUESTIONS
P.O. Box 631 Station A
Toronto, ON, M1K 5E9
Research and Innovation Centres: Transportation
Research and Innovation Centres: Transportation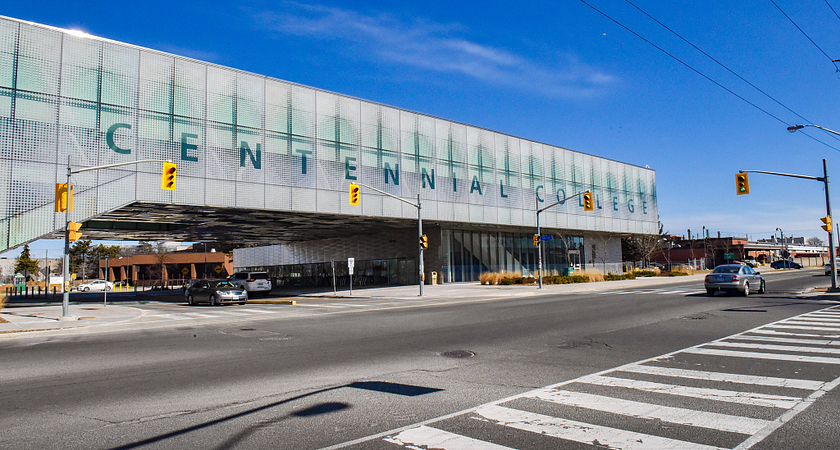 Centennial has a strong history of research activity that leverages expertise from our School of Transportation, which houses the largest on-site transportation training facility in Canada. Our automotive labs host the latest in technology for cars, trucks, and heavy duty vehicles, and we have a fully equipped hangar for our aerospace and avionics students.
Centennial's program in energy systems brings college faculty and students together with industrial partners to develop innovative solutions that explore the potential of autonomous vehicle innovation, and support our transition to a zero carbon future.
Our research in this area is supported by the Natural Sciences and Engineering Research Council of Canada (NSERC) and our industry partners.
For more information on energy innovation and collaboration, contact Dr. Jordan Wosnick, Manager of Research and Innovation Engagement, at jwosnick@centennialcollege.ca
---
Industry Engagement:
Centennial College Research Opportunity - Transportation
---
What Our Student Researchers Say:
"This was a good experience because it provided an environment that I could actually face after college."
– Suhaan Vyas
"[This experience] has given me practical exposure, and really helped me polish my leadership skills [to] become a successful project manager in the future."
– Manav Jitendrakumar
"I didn't have experience working in Canada before so it was great to have this first-hand experience, and not just be studying or working somewhere unrelated. It enriched my college experience [...] and I can leverage that as I am starting to look for a career."
– Gustavo de Souza