QUESTIONS
P.O. Box 631 Station A
Toronto, ON, M1K 5E9
Canadian Academic English Language (CAEL) Assessment
Canadian Academic English Language (CAEL) Assessment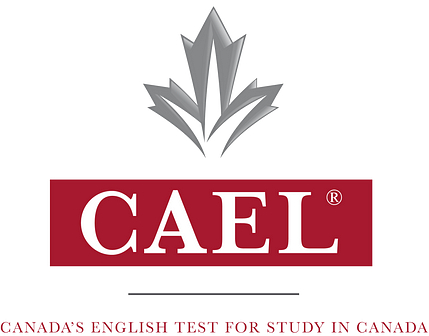 What is CAEL?
CAEL is an important part of your journey to study in Canada. The test measures your ability to use and understand English at an academic level.
CAEL Prepares You for Success in Canada
CAEL is the only test that provides a truly authentic representation of language use in a Canadian academic context. It evaluates how well you combine your English skills to perform academic tasks that you would encounter in your first-year at a Canadian university or college.
CAEL is Made by Experts in Canada
In June 2015 Paragon Testing Enterprises, a subsidiary of The University of British Columbia (UBC), acquired CAEL from Carleton University. Since Paragon acquired CAEL, the test was reviewed and a computerized version was released in September 2017 called CAEL CE, where CE stands for Computer Edition.
CAEL is Trusted by Academic Institutions Across Canada
Currently, more than 185 Canadian universities and colleges accept CAEL as evidence of English language proficiency for admission to their academic programs. A list of these accepting institutions appears on the CAEL website at CAEL.ca.
Test Format
CAEL assesses your English language proficiency in an academic context. The test reports scores on four components—Speaking, Reading, Listening, and Writing. You will complete a range of tasks. Some of these tasks will require you to use what you have read and listened to in order to answer a question in Speaking or Writing. Learn more about the test format at CAEL.ca.
Test Preparation
Paragon offers a wide range of CAEL preparation and study materials for test takers. These products and services include sample tests, practice tests, Ebooks, paperback books, workshops, and more!
Take CAEL at Centennial College!
Register at CAEL.ca today!