QUESTIONS
P.O. Box 631 Station A
Toronto, ON, M1K 5E9
Canadian English Language Proficiency Index Program (CELPIP)
Canadian English Language Proficiency Index Program (CELPIP)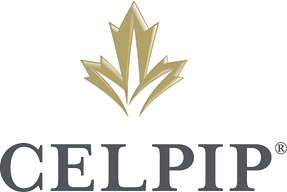 The Canadian English Language Proficiency Index Program (CELPIP) is the only Canadian English language test designated by Immigration, Refugees and Citizenship Canada (IRCC). The test allows you to demonstrate your ability to function in English, and accurately assesses your English abilities in a variety of everyday situations.
The CELPIP Test comes in two versions, including the CELPIP-General Test for applicants for permanent resident status in Canada and the CELPIP-General LS (Listening and Speaking only) Test for applicants for Canadian citizenship.
Why Choose CELPIP?
Fully Computer Delivered
The CELPIP Test is fully computer delivered, letting you complete it in one sitting, with no extra speaking appointments or interviews, providing you with a quick and reliable testing experience. CELPIP test takers use a computer mouse and keyboard to complete the Reading and Writing parts of the test, and a computer microphone and headset to complete the Listening and Speaking components of the test.
Quick Online Results
The results of the CELPIP Test are available online in just eight business days. You can also choose to add Express Rating, so that your score is available online in only three business days.
Uses Canadian Accents
The CELPIP Test is 100% Canadian, and uses Canadian accents. Test takers who have been living and working in Canada will better understand and relate to the Canadian accents used in the CELPIP Test.
Download the full CELPIP brochure
Watch a Free CELPIP Information Session.
Take your CELPIP Test at Centennial
Register for your CELPIP Test at Centennial College today.
Test Preparation Resources
To help you prepare for your CELPIP Test, there are a variety of official CELPIP instructional products available. These products include:
For a limited time, complete the pretest and receive 50% off a future official CAEL Test, $50 off the CELPIP Test, or $50 off the LPI Test!