Addressing Anti-Black Racism at Centennial College
Addressing Anti-Black Racism at Centennial College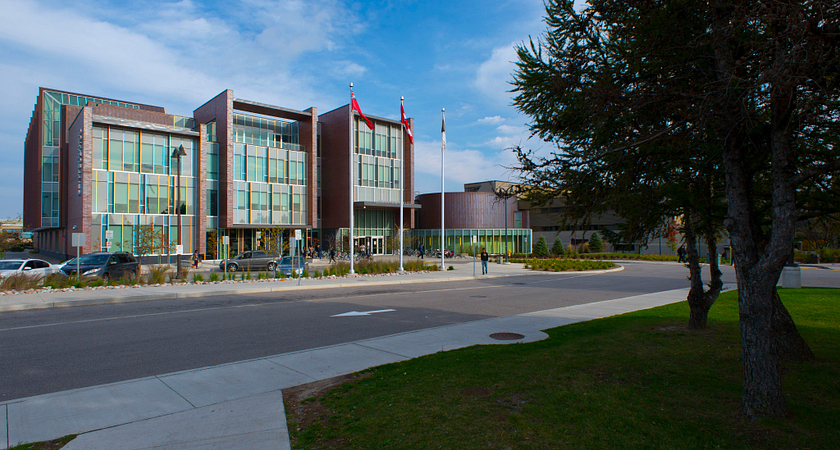 A College Commitment: Addressing Anti-Black Racism
Centennial College is committed to action that will consistently address anti-Black racism, promote Black inclusion across all levels of the institution and advance organizational equitable outcomes. Led by the Centre for Global Citizenship and Inclusion, the college has worked to ensure the perspectives of diverse Black communities are integrated in all the work we do including policy development, addressing inequitable systemic barriers, curricular and co-curricular programming.
Anti-Black Racism Task Force
Comprised of 60 employees and students, the Anti-Black Racism Task Force has 2 Co-Chairs, 2 Special Advisors and 3 Executive Sponsors. A call for membership was communicated to the broader college community in early November, 2020 and the first meeting was held in December, subsequent meetings have been held monthly. Task Force members also collaborated between meetings in order to develop actionable recommendations to address anti-Black racism at Centennial College.
Membership: Anti-Black Racism Task Force
Co-Chairs
Veronique Henry, Dean School of Community and Health Studies
Yasmin Razack, Director of Global Citizenship Education and Inclusion
Special Advisors
David Ip Yam, Dean of Students
Portia Daisy, Organizational Effectiveness Manager Human Resources
Executive Sponsors
Dr. Neil Buddel, Vice-President Student Success
Dr. Marilyn Herie, Vice-President Academic and Chief Learning Officer
Lynn Ardizzi, Vice-President, People and Equity
Members
Terms of Reference: Anti-Black Racism Task Force
The purpose of the Anti-Black Racism Task Force is to develop a set of actionable recommendations that will result in transformative, entrenched and robust change. These recommendations will work to address the individual and systemic biases that contribute to the marginalization of diverse Black communities and impose institutional barriers to an inclusive learning and working environment.
The role of the Anti-Black Racism Task Force is to support Centennial College in fostering "an environment of inclusion in teaching, learning, employment and support services so we can fully serve our communities and prepare students to excel in the workplace and in society" (Centennial Statement of Diversity). The intended outcomes of the Anti-Black Racism Task Force are to ensure increased collective action and accountability at all levels of the College's functions, including Programs and Services, Workplace Environment and Community Relations. The Anti-Black Racism Task Force will work to foster respectful, inclusive interactions, relationships and most importantly organizational outcomes in four key areas: 1) College to Students 2) Employees to Employees 3) Students to Students/Employees 4) College to Community.
Anti-Black Racism Task Force Working Groups
Through the work of the Anti-Black Racism Task Force, a set of recommendations for the College will be established and an action plan created to support implementation of these key areas:
| Topic | Description |
| --- | --- |
| Education and Awareness | Education of all employee/students on how to address systemic/individual inequities and deeper engagement with organizations that focus on the advancement of anti-racism strategies. |
| Psychologically Safe Environments | Development of organizational strategies that work to create safe, secure, inclusive, trusting and accessible environments for living, learning, teaching and working. |
| Inclusive Leadership | Authentic, honest and courageous leadership to confront and correct racism and all other forms of oppression. |
| Curriculum and Pedagogy | Curriculum & Pedagogy: Reflect and honour the perspectives of diverse Black communities in all facets of the learning environment. |
| Student Success and Engagement | Foster equitable and accessible opportunities, programs and services that foster Black inclusion, success and graduate employment; |
| Human Resources | Advance human resource management systems, policies and practices to reflect diversity and promote inclusion at all levels of the college. |
| Accountability Measures | Integrate accountability practices in each area to advance EDI allowing for the measurement of organizational effectiveness. |
To build on systemic change, Centennial College is engaging in collaborative efforts that demonstrate shared responsibility and multi-level accountability in building safer and more inclusive working, learning and living environments for diverse Black students and employees.
Please click here for the full Terms of Reference.
Update on Anti-Black Racism Taskforce:
Since December 2020, the Anti-Black Racism Task Force has been meeting to dialogue and develop actionable recommendations to advance Black inclusion at all levels of the College. In March, 2020, the Task Force developed 40+ draft actionable recommendations which were shared with the broader college community for constructive feedback.
Feedback on Actionable Recommendations
Following the completion of the draft Action Plan to Address Anti-Black Racism, three anonymous surveys were distributed and two virtual community consultations were held to gather feedback on the proposed actionable recommendations
On April 28th 2021, the college invited students and employees from diverse Black communities to review the proposed actionable recommendations. The second community consultation was held on June 04, 2021 with the broader college community (all college employees and students). An extensive analysis was also completed on the responses provided in the chat function of Zoom for each consultation. A third community consultation will be held in Fall, 2021 with external community organizations and diverse industry partners.
Current Status of Anti-Black Racism Task Force Action Plan for Centennial College
The co-chairs, special advisors and executive sponsors are working to incorporate the feedback from the consultations, anonymous surveys and analysis of data to build out a draft Action Plan to Address Anti-Black Racism at Centennial College.
A final draft of the action plan will be released in late Fall, 2021.
Below are ongoing college initiatives to advance Black inclusion: