Anti-Black Racism
Anti-Black Racism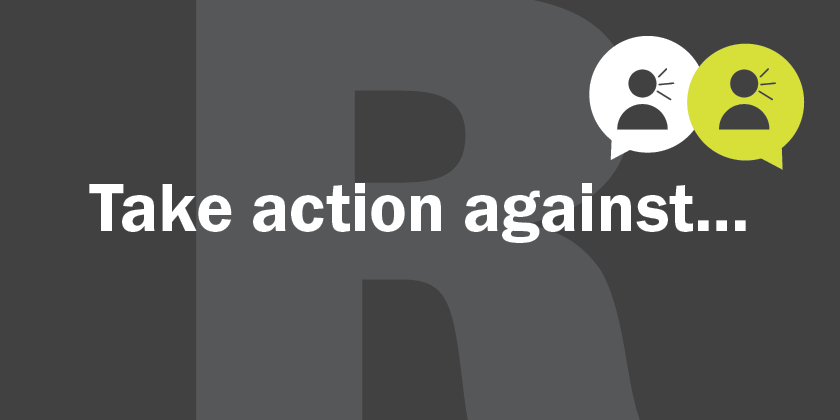 Anti-Black racism is prejudice, attitudes, beliefs, stereotyping or discrimination that is directed at people of African descent and is rooted in their unique history and experience of enslavement and colonization. Anti-Black racism is deeply embedded in Canadian institutions, policies and practices, and impacts all public systems. Addressing Anti-Black racism requires a collective responsibility to purposefully work to dismantle racist systems and practices.
The Centre for Global Citizenship Education and Inclusion is committed to challenging anti-Black racism, and to relentlessly address it by engaging all members of the community to participate in actions that result in positive social change.
Download and share this Social Action Card
Join us for the following upcoming events for employees and students on Anti-Black Racism:
Students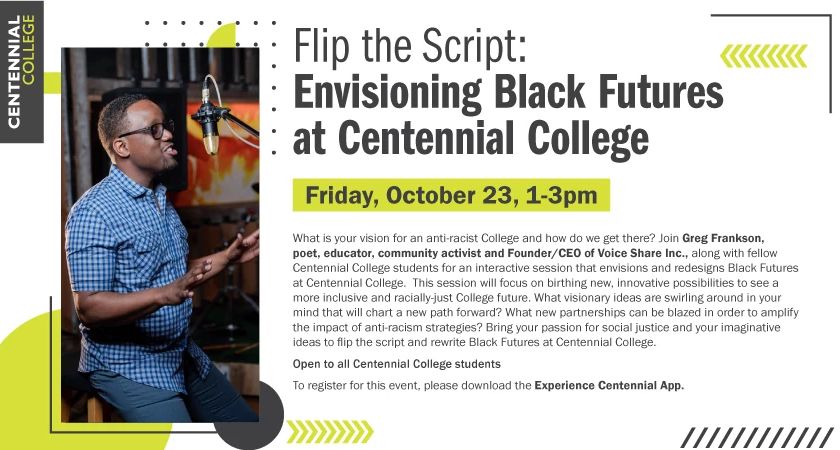 Flip the Script: Envisioning Black Futures at Centennial College
Friday October 23, 2020, from 1:00 pm - 3:00 pm
What is your vision for an anti-racist College and how do we get there? Join Greg Frankson, Founder & CEO of Voice Share Inc., along with fellow Centennial College students for an interactive session that envisions and redesigns Black Futures at Centennial College. This session will focus on birthing new, innovative possibilities to see a more inclusive and racially-just College future. What visionary ideas are swirling around in your mind that will chart a new path forward? What new partnerships can be blazed in order to amplify the impact of anti-racism strategies? Bring your passion for social justice and your imaginative ideas to flip the script and rewrite Black futures at Centennial College.
Register on the Experience Centennial App or on your Desktop