Centennial Comes Out
Centennial Comes Out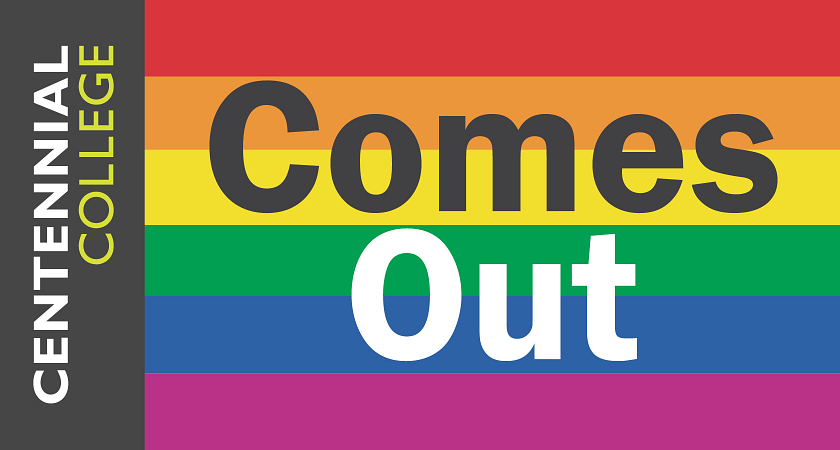 During Pride Month 2017, we launched Centennial Comes Out - a community building initiative for Centennial's 2SLGBTQQIA community to share coming out stories and further enhance an inclusive and safer learning, teaching and working environment.
We acknowledge that coming out is a very individual, complex, nuanced, ongoing process that can look very different to different people. This is a wonderful opportunity to share your journey with others, which may inspire someone to share theirs, making invisible stories visible to our College community. It could be a short account of how you came out, who you told, what prompted you to do so or perhaps the outcome, which can have a powerful impact. Your story will be displayed along with your photo, on the Global Citizenship Education and Inclusion Board just outside our office at B2-10, Progress Campus. If you are interested in participating, please contact Manny Rodrigues at mrodrigues@centennialcollege.ca or at extension 3368.
We are very proud to show off last year's participants in the Centennial Comes Out campaign, please see below for these powerful stories.