Equity and Inclusion Perspectives Program
Equity and Inclusion Perspectives Program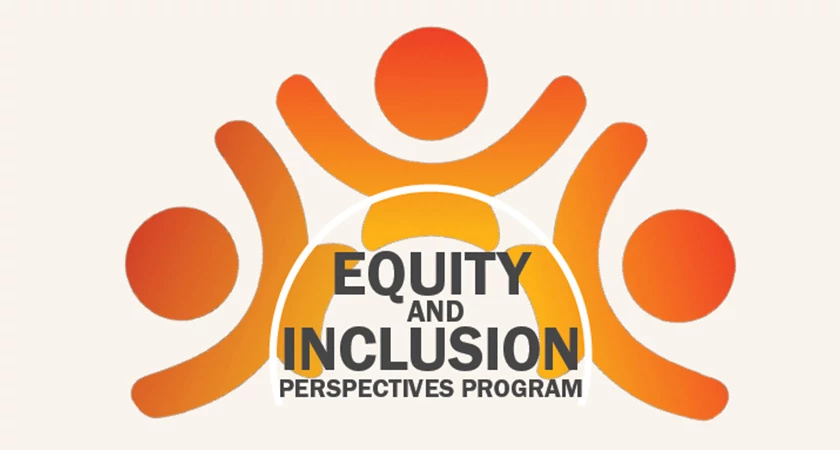 The Centre for Global Citizenship Education and Inclusion (GCEI) is proud to offer the Equity and Inclusion Perspectives Program to all Centennial College employees. Through a series of interactive workshops, this introductory program provides employees with the knowledge, tools, and resources to integrate equitable practices that reduce systemic barriers and further build inclusion throughout the College. Upon successful completion of the program, participants will receive a Statement of Distinction.
To meet the requirements of the program, participants must register for and complete a minimum of eight sessions related to equity and inclusion from the following list of GCEI offerings below, including a mandatory reflective practice.
Note: The reflective practice session is designed to summarize participants' experience with the program and is available to those who have completed at least six workshops.
Equity and Inclusion Offerings
Adopting an Equity-Based Approach (Recommended)
Unpacking Unconscious and Systemic Bias
Competing Human Rights
Positive Space
Integrating Universal Design for Learning in Higher Education
Addressing Microaggressions in Higher Education
Allyship and Solidarity
Anti-Black Racism in Higher Education (External)
Trans Inclusion in Higher Education (External)
Reflective Practice: Leading with Equity (Mandatory)
Other*
*Additional GCEI offerings related to equity and inclusion from external facilitators will qualify as one of the required eight sessions for the program. Participants can also request to have one College offering (not offered by GCEI) considered as a substitution for one of the required eight sessions, pending review of its relevance to equity and inclusion.
For more information about the program contact Jaclyn San Antonio at jsanantonio@centennialcollege.ca
Winter 2021 Offerings
Below are GCEI's Equity and Inclusion offerings for the Winter 2021 term. Centennial College employees can register for individual sessions through eCentennial using the iLearn Calendar or through the direct registration links provided below.