Equity & Inclusion Specialist Program
Equity & Inclusion Specialist Program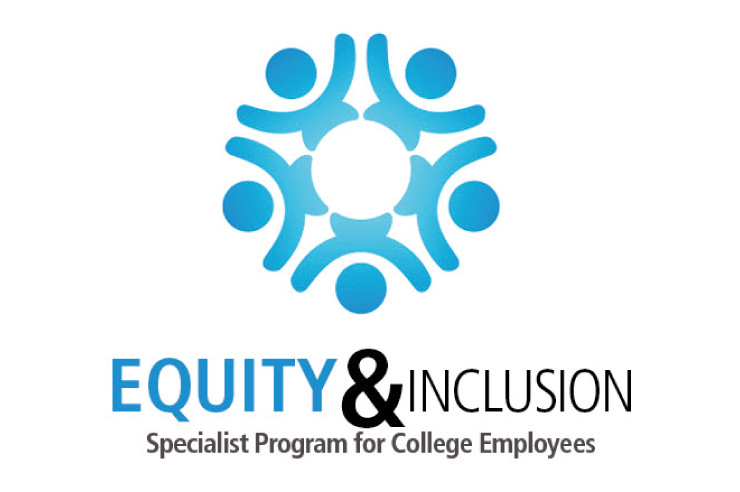 Across North America, there is an increasing need to address issues of equity and inclusion at all levels of higher education institutions. As college employees, you are essential leaders who can proactively create inclusive and equitable campus environments. The Centre is launching a unique Equity and Inclusion Specialist Program specifically designed for college employees. This comprehensive program will further provide you with knowledge, tools, and resources to effectively respond to and integrate equitable practices that reduce systemic barriers and further build inclusion.
The program includes the following interactive workshops facilitated by industry experts in collaboration with the Centre. Each participant will receive a Certificate of Completion from the Centre and a Digital Badge for their LinkedIn profile. Participants are required to complete the following requirements.
Equity and Inclusion Specialist Program Requirements
Adopting an Equity and Inclusion Lens
Managing Unconscious Bias
Competing Human Rights
Reflective Practice: Leading with equity and inclusion
A minimum of two additional sessions below (sessions can include other College offerings not on this list by special request (i.e. Mental Health training)
For more information about the Equity & Inclusion Specialist Program or to find out when workshops will be delivered, please contact the Centre for Global Citizenship Education and Inclusion at 416-289-5000 ext. 2464 or at gcei@centennialcollege.ca.