Message from the President
Message from the President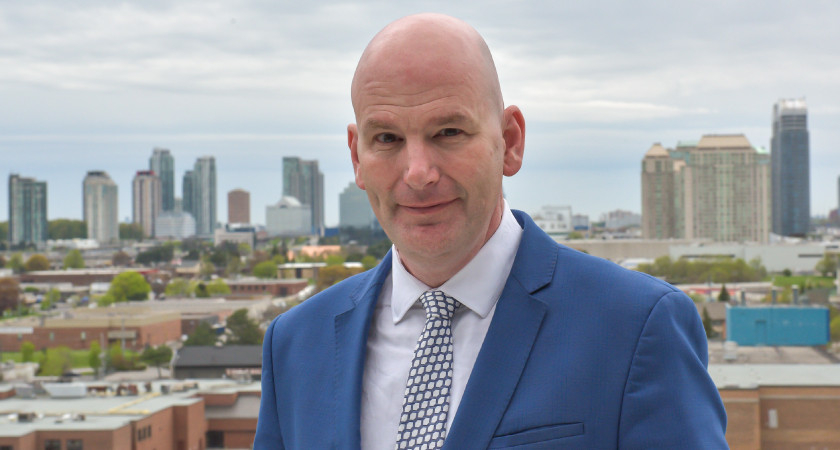 This June we celebrate the beginning of both National Indigenous History Month and Pride Month across all of our Centennial campuses.
National Indigenous History Month is a time to honour the history, heritage and diversity of Indigenous peoples in Canada and recognize the strength and resilience of these communities. It is a time of sharing and celebration for Indigenous peoples, culminating with National Indigenous Peoples Day on June 21 - a day selected in conjunction with Indigenous communities, which is the longest day of the year and a time many communities would gather and celebrate.
Pride Month is the time we celebrate Two-Spirit, lesbian, gay, bisexual, transgender, queer, questioning, intersex and asexual (2SLGBTQQIA+) communities, and all other sexual orientations and genders. Pride is an opportunity to further our commitment to create more inclusive spaces for all individuals as a part of our commitment to fostering an inclusive learning, living and working environment. Rainbow Pride flags are flying on campuses throughout the month of June.
This year, like last year, celebrations for both events will be virtual and we encourage you to check out our calendar (link) and participate in the offerings from our colleagues.
Throughout this month, we also you to consider making a donation to two key initiatives:
From June 1 – 21, we will be collecting contributions for a scholarship that has been established to honour the late Joseph McQuabbie baa, who tragically walked on last year in the Fall. This memorial scholarship is specifically designated to supporting an Indigenous learner who identifies as First Nation, Metis or Inuit with a preference given to those enrolled in an Indigenous focused program or in the Police Foundations program.
From June 22 – July 4, we will be seeking contributions to support 2SLGTBQQIA+ students. Last year, we collectively raised $15,000.
All donations received throughout the month of June will be matched by the College up to $15,000.
We look forward to a month of reflection, learning and celebrating with our Centennial community. We thank each and every one of you for all that you do to make Centennial a safer, more inclusive place through your work to eliminate racism, homophobia, biphobia, and transphobia.
Questions on events for National Indigenous History Month can be forwarded to Seán Kinsella, Director, the Eighth Fire at skinsella@centennialcollege.ca.
Questions on events for Pride Month can be forwarded to Manny Rodrigues at mrodrigues@centennialcollege.ca