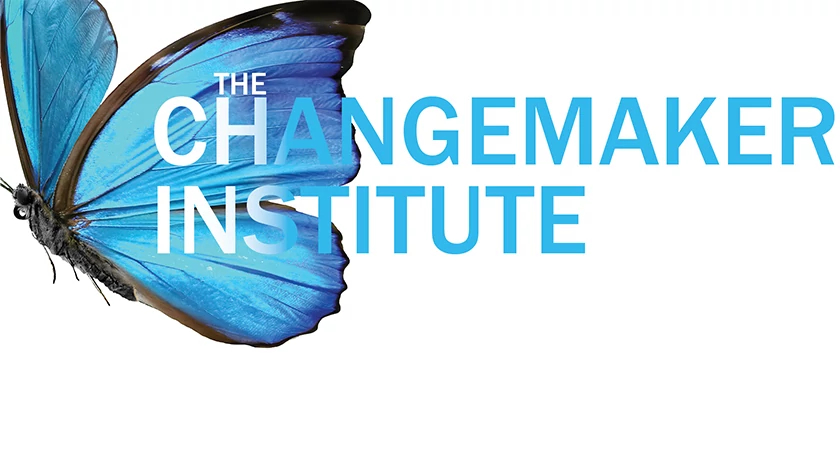 The Changemaker Institute is a two-day interactive workshop series to support Centennial students in learning and reflecting about important social justice, equity, inclusion and environmental issues.
Together, we can all increase our awareness and learn how to take action to make the world a better place for all people and our planet.
Participants will be provided with tools, resources and real-life examples to understand how to implement changemaking in their personal and professional lives while gaining credits towards their Global Perspective Digital Badge.
---
Register Here for the Changemaker Institute
* Note that all sessions are happening in Eastern Daylight Time or Toronto, ON time.
Schedule of Workshops
Tuesday, October 12
9:30 AM - 12:00 PM: Ignite Social Change in a Globalized World (Required Session)
This session will introduce students to key equity, inclusion and social justice concepts and encourage them to reflect on issues related to systemic inequities that impact people and communities across the globe. Utilizing intercultural intelligence and cultural humility as frameworks, students will be encouraged to integrate an equity approach to address social change in their personal and professional lives.
12:30 PM – 2:00 PM: Unpacking Unconscious and Systemic Bias
In this session, participants will unpack the meanings and relationship between systemic and unconscious bias. Participants will also explore the impact of these biases on people who experience them and delve into ways to counteract these biases within their personal and professional life.
2:30 PM - 4:00 PM : Challenging Racism and Microaggressions
Microaggressions are the everyday verbal, nonverbal, insults or snubs, which communicate negative messages to a person based on their identity. This workshop will help participants understand microaggressions that contribute to racism, how they impact us and how can we challenge them.
Wednesday, October 13
10:00 AM – 11:30 AM: Environmental Justice
This session will explore the interconnections of social justice and ecological stewardship and how we can take action to protect our planet and all its' inhabitants for a healthy and livable planet.
12:30 PM - 2:00 PM: Positive Space: 2SLGBTIQQA+ Inclusion
This session helps learners create a work and campus culture that is more respectful, supportive and safe for people questioning their sexual orientation and/or gender identity. The session aims to raise the visibility of two-spirit, lesbian, gay, bisexual, transgender, intersex and queer (2SLGBTIQ+) identities and issues and encourages participants to develop strategies to challenge homophobic/transphobic harassment and discrimination.
2:30 PM – 4:00 PM: Anti-Oppression, Allyship and Solidarity
This session will provide an opportunity to reflect on identity, experiences, power/privilege and anti-oppression while examining ways in which one can, in both personal and professional contexts, engage in allyship, anti-oppressive practice and solidarity with others.