Homophobia
Homophobia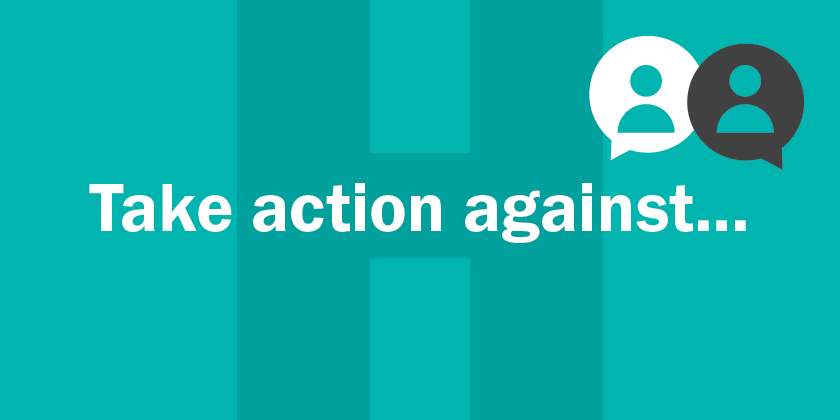 View Homophobia Social Action Card.
An irrational fear or hatred of lesbians, gays, bisexuals and others from the LGBTTQ+ (lesbian, gay, bisexual, two-spirit, trans and queer) spectrum. It may be expressed in overt or covert ways, ranging from subtle forms of behaviour to outright violence.
What Homophobia looks like
Making derogatory comments, insults, slurs, jokes or threats about sexual orientation.
Feeling repulsed by displays of affection between same-sex couples.
Rejecting friends or family members because of their sexual orientation.
Being afraid of social or physical interaction with persons who are LGBTTQ+.
5 Ways to Combat Homophobia
1
Challenge
Challenge homophobic jokes and behaviour from colleagues, friends and family members and give constructive suggestions for change.
2
Model Anti-Homophobic Behaviour
Stop assuming that everyone is attracted to the opposite sex and don't bully others for non-traditional gender behaviour.
3
Develop Respectful Language
Don't use slang terms like 'fag' or 'dyke' and use inclusive terms like 'partner' or 'significant other' to refer to someone you are involved with.
4
Educate
Learn about and discuss LGBTTQ+ issues and talk about homophobia with family, friends and colleagues.
5
Support
Support the confidentiality of people who 'come out' to you and learn about resources for the LGBTTQ+ community so you can refer people who need support.