QUESTIONS
P.O. Box 631 Station A
Toronto, ON, M1K 5E9
Reflective Practice for Support Staff
Reflective Practice for Support Staff
At Centennial College, "we are committed to creating communities of learning through reflective practice, continuous improvement and lifelong learning."
In support of our commitment, the Centre for Organizational Learning and Teaching is pleased to announce the development of the Support Staff Reflective Practice Guide to provide a foundation for support staff to create their own roadmap and select the tools that most resonate with them.
As support staff continues to learn, grow and build their knowledge, reflective practice is one way our staff can evolve personally and professionally and respond to change.
Designed to take support staff on a reflective practice journey, this guide will provide a wide range of resources and tools that aim to give unique feedback from diverse perspectives.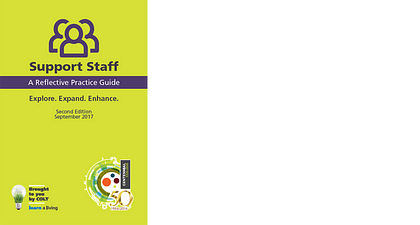 To view a copy of this guide, click on the link below
This Reflective Practice Guide may be used freely in self-development, teaching/developing others, and research, but may not be published without permission and is not to be replicated.