QUESTIONS
P.O. Box 631 Station A
Toronto, ON, M1K 5E9
George Wicken Memorial Award and the Diane Fagel Award
George Wicken Memorial Award and the Diane Fagel Award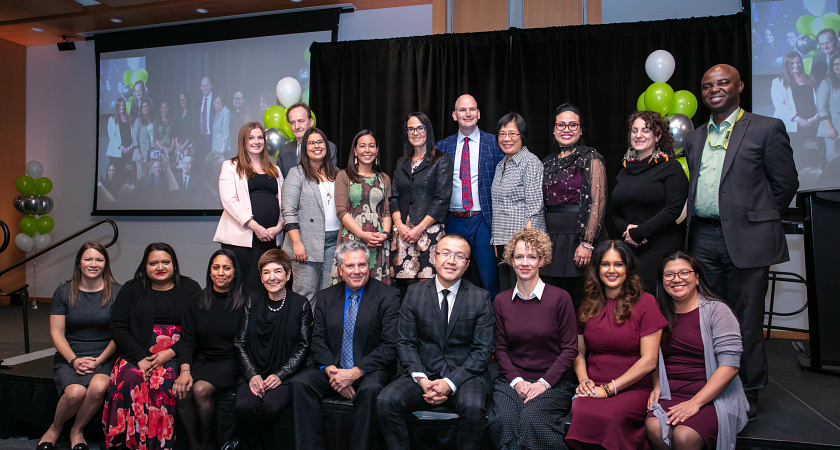 The George Wicken Memorial Award for Teaching Excellence celebrates the memory and contributions of George Wicken, a Centennial College English professor who died in 1984 at the age of 36, shortly after he gained a full-time teaching position. George was revered for his tireless dedication to students and the teaching profession. His colleagues described George as energetic, positive, innovative, and a mentor to his students. His research interest was Canadian literature, and he published a well-received critical analysis of major Canadian poet William Wilfred Campbell in 1983, as well as numerous articles and bibliographies. The journal Essays on Canadian Writing awarded a prize in his memory for 15 years, from 1985 to 2000, for the best critical essay by a student.
Centennial has held the Wicken Award Dinner annually since 1985, to honour Professor Wicken's memory. His favourite dessert was a butter tart, so this is a traditional offering at the banquets. The two Wicken awards honour an outstanding full-time or contract faculty member from any Academic School across the College and a student with high accomplishment in an English course through the School of Advancement.
The Diane Fagel Support Staff Excellence Award recognizes the contributions of a support staff member who contributes to teaching and learning excellence to benefit students. This award honours the contributions of Diane Fagel, a Centennial College Support Staff member who was an active supporter of the Wicken Awards from their inception until her retirement in 2004. Providing support for teaching and learning excellence is an integral part of creating an effective learning environment and this award recognizes the key role that our support staff play.
Nomination Process
George Wicken Memorial Award for Teaching Excellence
Faculty members are nominated by Centennial College students who are invited to nominate a faculty member from either Fall or Winter semester of the academic year. Faculty who accept the nomination will be asked to submit their class climate report and be interviewed by the Wicken Selection Committee.
For more information on the Wicken Awards process, please download the PDF attachment
Diane Fagel Support Staff Excellence Award
Any member of the college community may nominate any full-time or contract support staff employee for recognition of their outstanding support of teaching and learning. Support staff members who accept the nomination are asked to submit a brief statement of their views about providing service to students. The recipient of Diane Fagel Support Staff Excellence Award is determined by the Diane Fagel Awards Committee through a formal interview.
Current and Past Recipients