An Affordable Ontario College Education
An Affordable Ontario College Education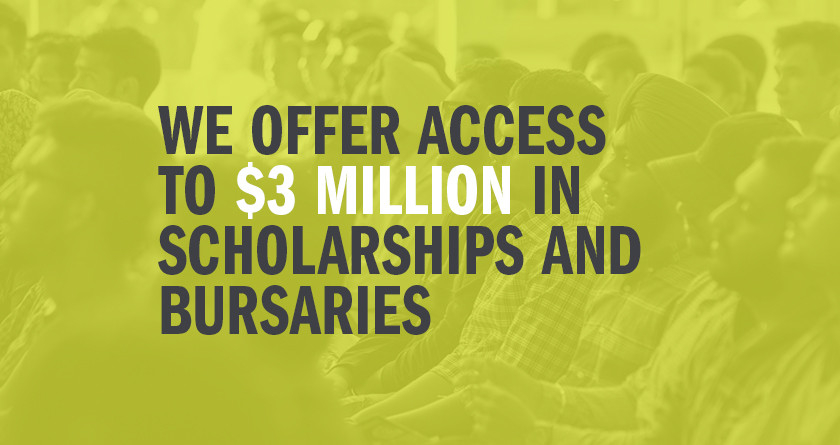 At Centennial College, we believe everyone should have an opportunity to complete a post-secondary education.
On January 17, 2019, the provincial government announced reforms to postsecondary education with the stated goals of making college and university more affordable and costs more transparent for Ontario's domestic college and university students. These reforms, which take effect in the fall 2019 semester, include a 10 percent reduction in tuition for domestic students, the option to opt out of what the government deems non-essential ancillary fees, and changes to the Ontario Student Assistance Fund.
We have always offered affordable education, giving students access to more than $3 million in Centennial College bursaries, and Ministry partnered bursaries and scholarships to help meet their financial needs. Our Doorway to Dollars Questionnaire is your first step in applying for scholarships and bursaries.
For more information contact our Student Financial Services office at 416 289-5300, or submit your inquiry below.
If you are currently a student at Centennial College, please submit your inquiry here:
If you are a prospective student, please submit your inquiry here: