IELTS Essay Writing Help for Task 2 - Structure and Organization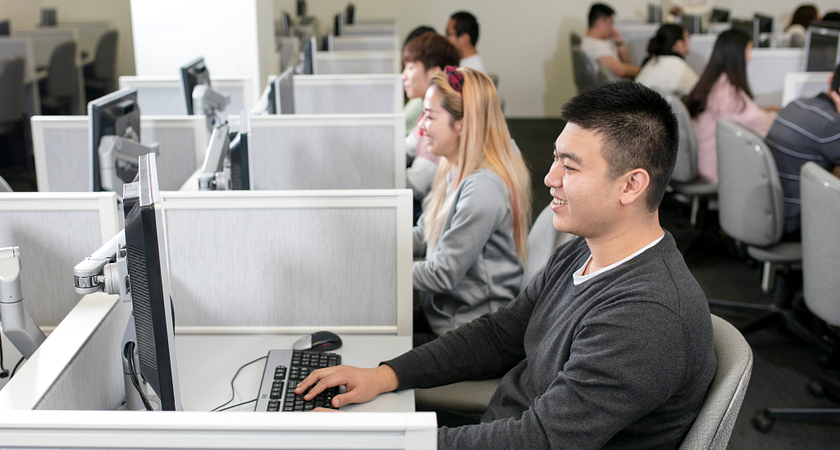 Have you considered taking an IELTS test? Does the thought of writing an English essay make you feel nervous? Here are some tips for English essay writing for your current courses or if you are planning to take the IELTS test. You can find out more about the test and what is expected by visiting the Centennial College IELTS Test Centre's website. Some students get writer's block or find it difficult to put your ideas on paper. These few tips on organizing your ideas will help put you on the right track.
Start with reading the question carefully. Once you have thought about your answer, write down 2-3 main ideas in short form.
Craft a clear thesis statement in 1-2 sentences as this will show your position and helps keep you on task.
When you have completed a simple outline and have created a thesis statement, you can begin writing. Don't spend a lot of time since in IELTS candidates are given only 40 min. for Task 2
Start with describing the problem in a couple of sentences. The last sentence of the introduction should contain a thesis statement (the one you have already crafted). A good thesis statement should not simply announce a topic (University of Illinois Writer's Workshop, 2013).
A basic 4-5 paragraph essay should begin with a short introduction followed by 2-3 body paragraphs and a brief conclusion. I like to think of the structure as a burger with three main parts. The top bun of a burger is like the introduction. The meat in the middle of the burger is like the body of an essay. Finally, if a burger doesn't have a bottom bun, it will fall apart and I will have a disorganized mess on my plate! Similarly, if an essay doesn't have a conclusion, the ideas are left hanging.
It is also important to keep each body paragraph to one main idea. A college English essay usually has 3 body paragraphs, but on the IELTS test, 2 body paragraphs should be sufficient. Each body paragraph should be adequately supported with examples, personal experience, and/or explanations. Take a look at free IELTS Writing Task 2 sample test questions from an IELTS official website. One final tip on body paragraphs is that just as each paragraph has a beginning, each one should also have an ending.
Everyone has their own way of approaching an essay or a test question. However, it is very important to practice English writing skills beforehand. You could even have a friend or colleague read your practice essay to check for clarity, organization and grammar. Also, enjoy sharing your unique ideas in writing. Yes, I said 'Enjoy!' My advice as an instructor of academic writing is to relax and let your ideas flow. Be proud that you have come this far in your academic life, but work diligently to get where you hope to be.
Reference