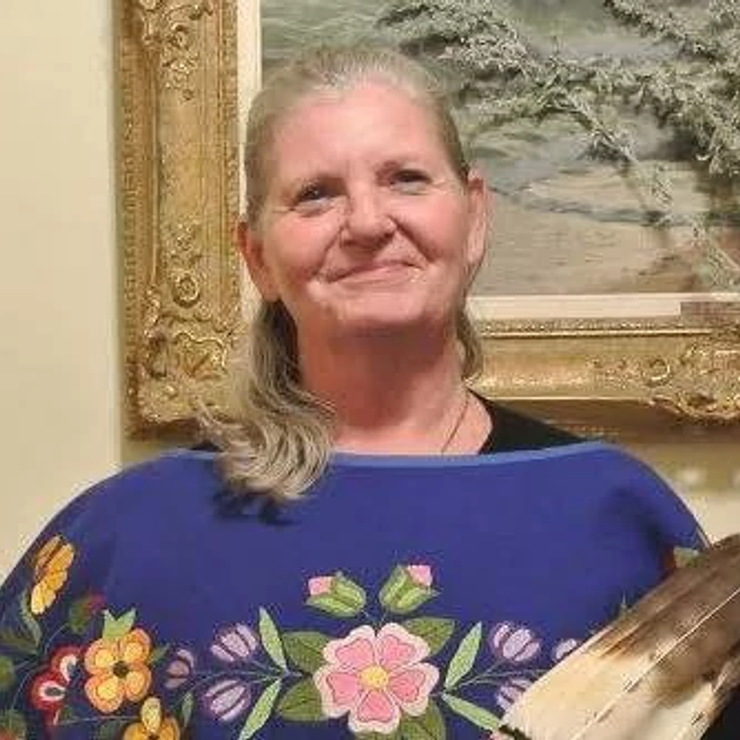 Constance Simmonds
Métis Representative (AEC Member 2015-2018)
Constance is the Métis Senator from Toronto and York Region Métis Council. Her homeland is Northern Saskatchewan. She is Cree and Scottish. Constance is the Mother of two children and raised them as a single parent. Both children have earned their PhD's and have received national academic recognition. Both work to serve the Indigenous Communities of Northern British and Ontario. Constance is also the Grandmother of two grandsons who are being taught to follow their Métis heritage.
Constance works as the lead Concurrent Disorder Case Manager for Native Child and Family Support Services. Constance incorporates a western approach of care with an indigenous world view. She incorporates cultural traditions and ceremony into her practices.
Constance has thirty-two years of serving people with complex addictions and mental health issues. Constance also has a background in working with people with dual diagnosis. She is a founding member of Kelowna Emergency Shelter to address issues of domestic violence in the Okanagan Valley, British Columbia.
Prior to moving to Toronto five years ago, Constance worked for a many years in Vancouver and in Kelowna, British Columbia both in forensics and forensic psychiatric services. Constance served vulnerable peoples of the downtown east side of Vancouver and under the request of Madame Justice Loo, developed a program of intense outreach and case management as a means of interrupting the cycle of a revolving door of vulnerable people cycling through the justice system of the downtown east side.