QUESTIONS
P.O. Box 631 Station A
Toronto, ON, M1K 5E9
Treaties Week and Indigenous Education Month
Treaties Week and Indigenous Education Month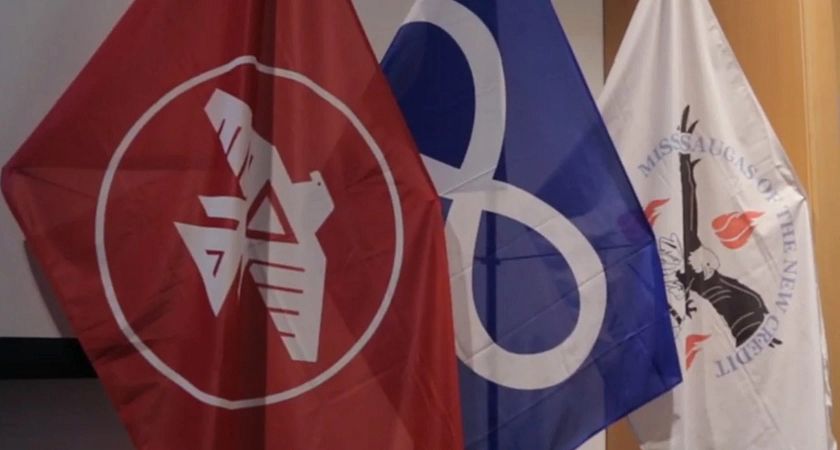 November is Indigenous Education Month - a month dedicated to centering Indigenous perspectives, histories and realities.
In recognition of our commitment to reconciliation as captured in our Indigenous Strategic Framework, we encourage all of our Centennial community to join us in taking time this month to learn, reflect and honour our commitment to the Mississaugas of the Credit and to the members of all other Indigenous Nations that continue to call this area home, and "accept our responsibility to honour all our relations" as treaty people, because it is on their lands that we exist.
The month begins with Treaties Recognition Week (November 1 – 7), which became legislation in Ontario in 2016. A treaty is a legally binding agreement between nations. Modern treaties build upon a legacy of treaty building between Indigenous Nations for thousands of years, including this area with the Beaver Bowl/One Dish One Spoon agreement between the Haudenosaunee and Anishnaabe Confederacies.
We strongly encourage our community to learn more about treaties using this resource developed by our Libraries: https://libraryguides.centennialcollege.ca/landacknowledgements/treaties
For further resources, please visit:  https://libraryguides.centennialcollege.ca/landacknowledgements
We invite all members of our community to join many events this month to deepen your learning and understanding of your responsibilities:
We are all Treaty people and we all play a role in the Treaties of this area as they govern our relationships together. There must be mutual respect.