QUESTIONS
P.O. Box 631 Station A
Toronto, ON, M1K 5E9
A humble shoemaker rises to the challenge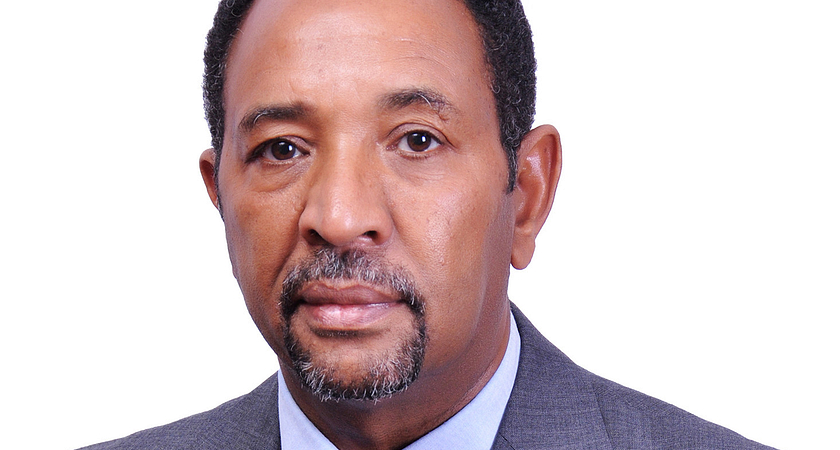 Tezera Ketema is a shoemaker extraordinaire who took it upon himself to revive an industry that has largely vanished from Canada. Like those of many immigrants, his is a compelling story of personal setbacks and successes.
Tezera fled the oppressive military junta of his Ethiopian homeland in 1980 and travelled to England, where he studied footwear design at Cordwainers' Technical College (known today as the London School of Fashion). Upon graduation, Tezera relocated to Kenya to work as a product development manager at a shoe factory before being recruited to set up a new manufacturing plant in Zambia.
Considered "stateless," according to his UN travel documents, Tezera yearned for a permanent home and elected to apply to Canada. He and his wife were accepted as immigrants, arriving in Toronto in 1989. With his experience Tezera quickly found work in a small shoe factory in London, Ontario, before moving to Elmira to work for an orthopedic shoemaker as a pattern cutter. Not long after that, he was interviewed by the Bata shoe company and was hired as a technical designer.
For his successful implementation of CAD/CAM technology both in the design office and manufacturing floor, Tezera earned Bata's crystal shoemaker's award. But the industry was undergoing profound change, and by the mid-1990s Bata found it difficult to compete with low-priced footwear imported from Asia. Bata closed its product development department and Tezera was laid off.
Tezera knew that if he wanted to continue in his field, he had to start his own firm and do things differently. Recalling an award-winning project he had completed in England, which had him design orthopedic footwear for disabled children, Tezera decided to launch an orthopedic-shoe manufacturing company.
The orthopedic shoes available at the time were often clunky and poorly designed with little regard for aesthetics. He was convinced that this niche market could be better served. His Podo-Pal footwear would not only address clients' medical needs, but would be aesthetically pleasing and could be worn like off-the-shelf products.
Centennial College's Self Employment Assistance (SEA) program provided Tezera with the necessary knowledge and advice to start his own business. Under the guidance of his professor and mentor after graduation, Tezera started making attractive orthopedic footwear he sold by word of mouth to physicians.
His reputation for creating high-quality shoes grew and, in late 2005, Podo-Pal was selected to design and manufacture footwear for the Canadian Olympic and Paralympic athletes attending the 2006 Winter Olympic Games in Torino, Italy.
Podo-Pal supplied more than 500 pairs of athletes' boots, more than 120 pairs of Paralympic boots and 50 pairs of boots for Canadian Olympic officials. Thanks to Tezera's impeccable design skills and craftsmanship, the Canadian Olympic team was selected as one of the best-dressed teams of the 2006 Winter Games.
What helped Tezera succeed in his business venture was not just the SEA program with its relevant in-class training, but the post-graduation follow-up and mentoring by a Centennial professor, which helped him to revise his business model on the fly. The need for multifaceted support was paramount: his venture created financial constraints, which impacted his family life and exacted an emotional toll. The professional guidance he received from Centennial after graduation had an enormous role in getting Podo-Pal, and Tezera, through the precarious first year of business start-up.
The relationship continues to this day. His firm is working with Centennial College and the University of Waterloo to develop 3D image processing software used in the design and manufacturing of orthopedic appliances, including texture mapping for foot analysis. The technology promises to reduce ulcerations and increase mobility, especially for elderly clients and patients with diabetes.
Today, Podo-Pal employs four full-time and two part-time employees, as well as two contractors, working in the company's Scarborough location. Tezera's interest in 3D foot mapping promises to reduce the cost of manufacturing custom-fit products, and raises the prospect of exports of Canadian-made shoes to many nations including, ironically, China and India.
Tezera credits his small business training and mentorship provided by Centennial College for his upward business trajectory. His personal motto, which could serve to guide most any new business owner, is "persistence and focus."