QUESTIONS
P.O. Box 631 Station A
Toronto, ON, M1K 5E9
A Life of Learning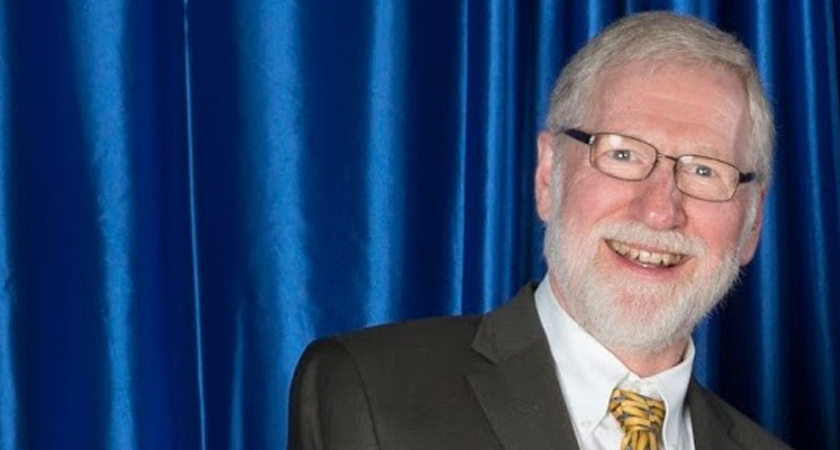 Les Miscampbell may be officially retired after almost 30 years as a Professor of Management Studies at Centennial College, but that doesn't mean he's not still working hard helping students prepare for successful careers. As president of the Centennial College Retirees Association (CCRA), Les and about 150 other retired faculty and staff raise scholarship funds to help Centennial students complete their education. This is only one of the ways the CCRA supports the college and their students.
Les understands how difficult obtaining a post-secondary education can be for many people – and how life changing.
"I dropped out of school at 16 and found myself pushing a broom around a factory," he says. "I quickly realized that I needed more education if I wanted to do something with my life." So while working his way up to a supervisory position, then into progressively higher management positions, Les attended night school "for what seemed forever," eventually earning a number of professional designations in the Operations Management field and a M.A. in Leadership and Training.
But Les acquired more than business qualifications. He acquired a love of learning and an interest in teaching. By his mid-thirties he'd held several management positions in the automotive and furniture industries and had started teaching Production and Inventory Management in the evenings.
"I enjoyed the students and the whole academic environment and decided I wanted to pursue teaching full time," he says.
That happened in 1981 when Les joined Centennial College's business faculty. During the next 29 years as a Professor of Management Studies, he also acted as a Program Coordinator, Acting Departmental Chair, led a special project on student success and finally served as a Teaching and Learning Consultant for Centennial's Centre of Organizational Learning and Teaching (COLT).
"I made the right decision to join Centennial," he says. "Over the years I had many opportunities to participate in the College's growth and it was the perfect environment for someone who believes in lifelong learning. There were continual industry and technological advances to master and the College made it possible for me to pursue my graduate degree. I was 60 when I graduated."
But back in 1981, Centennial was a very different place.
"I remember teaching in the mezzanine over the gymnasium where a curtain divided my class from a marketing class," he says. "Students sitting near the curtain could often take in two classes at once!" The nearby ping pong tables would add entertainment for everyone when the curtain would occasionally go up as players scrambled to retrieve errant balls.
Les has seen big changes since then, but perhaps the most dramatic has been in student demographics.
"Centennial became more and more diverse and faculty often had to change their teaching methods because many students had language challenges and other issues" he says. "I also noticed my jokes started to fall flat because not everyone shared the same cultural references!" Despite almost three decades of change, one thing remained constant for Les. "I never missed a graduation or student awards event," he says. "And I always had the same advice to students for career success…never stop learning."