QUESTIONS
P.O. Box 631 Station A
Toronto, ON, M1K 5E9
Activating #MillionsofChangeMakers at Centennial College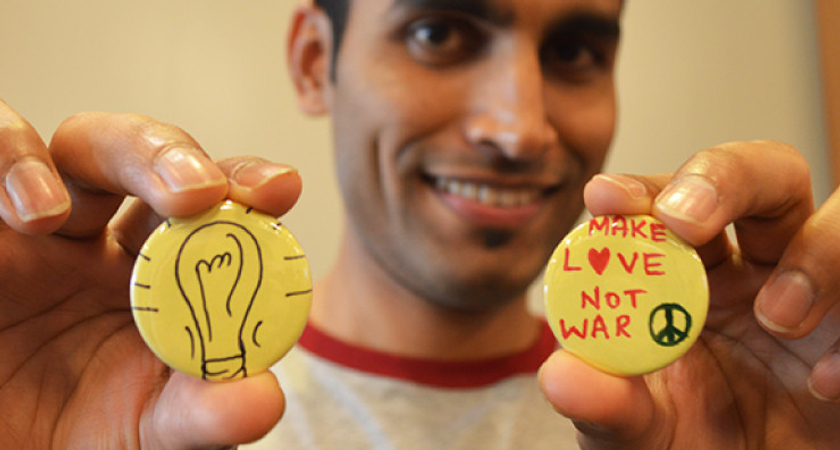 Washington, D.C.-based Ashoka, the world's largest community of social entrepreneurs and changemakers, has recognized Centennial College's commitment to the Changemaker Challenge, a series of social change learning experiences offered to students during Engagement Week.
Ashoka is an organization that collaborates to transform institutions and cultures worldwide to support creative changemaking for the good of society. As one of only eight Canadian institutions (and one of only three colleges!) recognized for its commitment to changemaking, Centennial joins leading academic institutions, ecosystem-building organizations and individuals in 14 countries who are working together to motivate more than 200,000 changemakers as part of Ashoka's global #MillionsofChangemakers campaign.
"Activating #MillionsofChangeMakers at our College allows us to expand on our work of embedding the principles of global citizenship, social justice and community inclusion into our curricular and co-curricular initiatives," says Yasmin Razack, Director, Global Citizenship Education and Inclusion. "It raises our commitment to shaping a better future to a global level, allowing us to be a collaborative member of the world's largest community of changemakers."
Centennial's partnership with Ashoka is just one of the many ways the College and its Centre of Global Citizenship Education and Inclusion is contributing to building a world where everyone is a changemaker – an ambitious goal that is rooted in the College's strategic plan. In the short term, Centennial's aim is to increase student participation in the Changemaker Challenge by 25 per cent in 2019-20.
The Changemaker Challenge further introduces students to changemaking competencies, hands-on learning and networking opportunities with industry. Recent student-led social change initiatives at Centennial include:
recognizing International Women's Day with spoken word and musical performances, and an insightful panel discussion on gender issues;
a sustainable menstruation products initiative to promote the benefits of eco-friendly products; and
a blockchain for social justice event demonstrating how a blockchain can be used for positive social change. One Centennial student whose proposal to employ a blockchain to protect women against sexual harassment brought her to a global competition in Hong Kong!
"In an Everyone is a Changemaker world, all people have the confidence, skills and freedom to create change for the good of all," says Jessica Lax, Ashoka U's Growth & Partnerships Director. "With this commitment Centennial College is joining Ashoka U's global community of higher education innovators who are collectively activating and equipping the changemakers the world needs. We're thrilled to celebrate Centennial's commitment and look forward to sharing it with others through this campaign."
#MillionsofChangemakers is Ashoka U's global call for colleges, universities and higher education innovators to make commitments to activate and equip changemakers of all kinds. Commitment makers will submit progress updates in February 2020, and exceptional commitment makers will receive awards at the 2020 Ashoka U Exchange.