QUESTIONS
P.O. Box 631 Station A
Toronto, ON, M1K 5E9
Algoma University and Centennial College to Collaborate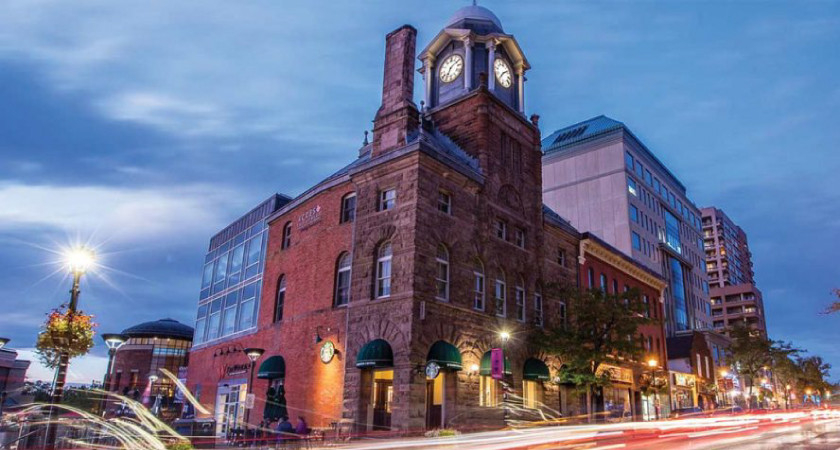 Ontario's Algoma University in Sault Ste. Marie and Centennial College in Toronto may be 700 kilometres apart, but the two learning institutions have found some common ground that will begin to erase the distance between them.
Algoma and Centennial have signed a memorandum of understanding (MOU) that commits the pair to a collaborative relationship that will foster work on projects of mutual benefit. Both institutions are intent on creating high affinity student pathways for degree completion allowing students to have the option to pursue further education.
The MOU opens the doors to new and innovative student pathways between the two institutions, assessing the opportunity for development of integrated programs, data-sharing related to pathways and potential programs, and focusing specifically on projects of mutual benefit between Centennial and Algoma's campus in Brampton, just outside of Toronto.
"Work is underway in establishing pathways from select Centennial programs to the Bachelor of Business Administration, Bachelor of Computer Science or Bachelor of Arts degrees at Algoma University," says Dr. Rahim Karim, Associate Vice President, Partnerships, Pathways and Internationalization, Centennial College. "Algoma's Brampton Campus will allow Centennial students to complete some degrees conveniently within the greater Toronto area."
"Algoma University is pleased to expand its collaboration with our partners from Centennial College to establish enhanced pathways for students. Together we can ensure access to high quality academic program options which address the skills and knowledge graduates require in today's competitive and ever-changing global work environment," says Algoma University President and Vice-Chancellor, Dr. Asima Vezina.
While no firm deadline has been set, the collaboration may bear fruit as early as Fall 2020 when the two institutions may begin offering formal high affinity linkages between Centennial's programs and the related degree programs offered by Algoma University in Brampton.
About Algoma University
Algoma University, established in Sault Ste. Marie in 1965, offers a wide range of degrees and certificates spanning the liberal arts, sciences, and professional disciplines. The university also offers programming at campus locations in Brampton and Timmins. Algoma University has a special mission to cultivate cross-cultural learning between Indigenous populations and other communities. For more information, please visit www.algomau.ca.